$20.00
NZD
Category: Young Adult | Series: The Valentines
The second sensational book in the Valentines series - a hilarious and heart-aching story about the impossible standards for being a girl. Be yourself but, you know, someone else . . . Enthusiastic but not desperate; calm but not dull; funny but not try-hard; sparky but not crazy; feisty but not aggress ive; beautiful but relatable; elegant but not icy; confident but not arrogant; feminine but not girly; nice but not boring. Faith Valentine has it all - fame, money and extraordinary beauty. But what she wants more than anything is a quiet life away from the cameras. Except nobody ever asks Faith what she wants, and her family's expectations are crushing her. The world thinks she's perfect, but is there is more to perfection than meets the eye? ...Show more
$19.99
NZD
Category: Young Adult | Reading Level: 9 YA
Fourteen-year-old Dita is one of the many imprisoned by the Nazis at Auschwitz. Taken, along with her mother and father, from the Terezín ghetto in Prague, Dita is adjusting to the constant terror that is life in the camp. When Jewish leader Freddy Hirsch asks Dita to take charge of the eight precious v olumes the prisoners have managed to sneak past the guards, she agrees. And so Dita becomes the librarian of Auschwitz. Out of one of the darkest chapters of human history comes this extraordinary story of courage and hope. ...Show more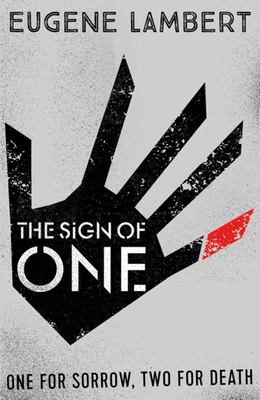 $21.99
NZD
Category: Young Adult | Series: The\Sign of One Trilogy Ser.
One for sorrow, two for death... On Wrath, a dump world for human outcasts, identical twins are feared. Only one will grow up human, while the other becomes a condemned monster with 'twisted' blood. When sixteen-year-old Kyle is betrayed, he flees for his life with the help of Sky, a rebel pilot with tr ust issues. As the hunt intensifies, Kyle soon realises that he is no ordinary runaway - although he has no idea why he warrants this level of pursuit. The hideous truth they discover could change the fate of Wrath and its harsh laws forever. Their reluctant, conflicted partnership will either save them - or bring about their destruction. ...Show more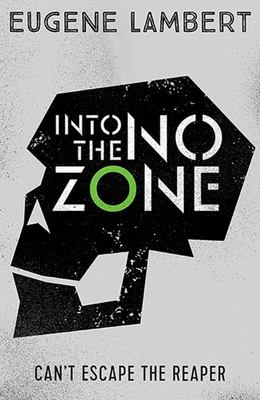 $22.99
NZD
Category: Young Adult | Series: The\Sign of One Trilogy Ser.
What price for peace on Wrath? The blood-curdling sequel to science-fiction epic The Sign of One.   Hiding out in a Gemini stronghold, Kyle is finding out that being a hero is a bit of a let-down. The rebels may have struck a blow against the Slayer army, but victory is far from won and Wrath is as host ile as ever. Kyle finds himself caught between his ident brother Colm, who he saved from certain death, and his friend Sky, who is desperate to follow up a trail that may or may not lead to her lost sister. When the Slayers offer a peace deal with a sting in its tail, the rebels are split into factions - with Kyle at its centre. There's no choice but to run - and this time the path leads deep into Reaper territory, into the No-Zone. ...Show more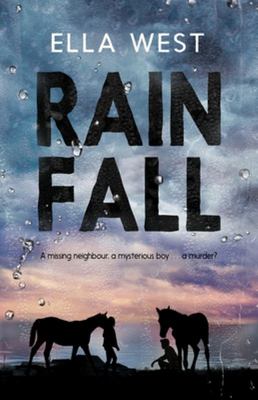 $18.99
NZD
Category: Young Adult
I'm not running late like I usually am. Maybe that's why I look in the river, maybe that's why I stop when I see it. A dark-coloured raincoat, the arms spread wide, floating, hood-first down the river. And then it starts to rain. Fifteen-year-old Annie needs to get to her basketball match, but the poli ce have cordoned off her road. Is her neighbour, who she grew up with, still alive? What has he done to have the police after him? A murder investigation brings new people to Annie's wild West Coast town, including a dark-haired boy riding the most amazing horse she has ever seen. But Annie is wary of strangers, especially as her world is beginning to crumble around her. In setting out to discover the truth Annie uncovers secrets that could rip the small community apart. ...Show more
$20.00
NZD
Category: Young Adult | Series: Renegades
A high-stakes world of adventure, passion, danger, and betrayal . . . . From #1 New York Times-bestselling author Marissa Meyer comes the New York Times-bestselling YA novel Renegades. Secret Identities.Extraordinary Powers.She wants vengeance. He wants justice. The Renegades are a syndicate of prodi gies--humans with extraordinary abilities--who emerged from the ruins of a crumbled society and established peace and order where chaos reigned. As champions of justice, they remain a symbol of hope and courage to everyone...except the villains they once overthrew. Nova has a reason to hate the Renegades, and she is on a mission for vengeance. As she gets closer to her target, she meets Adrian, a Renegade boy who believes in justice--and in Nova. But Nova's allegiance is to a villain who has the power to end them both. Praise for Renegades: A New York Times bestsellerA Winter 2017-2018 Kids' Indie Next List Selection "Starts with a tragic bang and ends with a shocking disclosure, keeping readers spinning in a blur of fierce action and emotional drama along the way." --RT Book Reviews "Blends sci-fi and action like a young adult X-Men novel, asking what it means to be a hero and what it means to be a villain." --Paste Magazine "Beyond the capes and masks is a strikingly grounded story of star-crossed would-be lovers, deception, and the recognition that most of humanity exists between the extremes of good and evil." --Publishers Weekly, starred review "Tackles a familiar genre in a brand new way." --Hypable.com "A fully realized new world with compelling characters and just enough edge-of-your-seat action to rival thebiggest on-screen adaptation." --Bustle "Exciting. . . . perfect for yourFall #TBR list." --PopSugar.com "Even reluctant fans of hero fantasies will fall for the smart plot and wonderful world-building. Prepare to fangirl." --Justine Magazine "Delivers a balance between intricate world-building and fast-paced action sequences. . . . Back-stabbing, plot twists, and hidden agendas will have readers turning pages in an attempt to discover the truth." --School Library Journal "The world is exceptionally well crafted, particularly the complex backstory of the rise of prodigies among humans, and the secondary cast of villains and heroes could give Marvel and DC a run for their money." --The Bulletin of the Center for Children's Books, Recommended Don't miss these other books from #1 New York Times- and USA Today-Bestselling author Marissa Meyer: The Lunar Chronicles: CinderScarletCress WinterStars AboveFairest The Lunar Chronicles Coloring Book Wires and Nerve: Vol. 1Wires and Nerve: Vol. 2 Renegades: Renegades: Book OneHeartless ...Show more
$25.00
NZD
Category: Young Adult | Series: Skulduggery Pleasant
The best-selling return of skeleton detective Skulduggery Pleasant and it will rearrange your world. A lot has changed. Roarhaven is now a magical city, where sorcerers can live openly. Valkyrie Cain has been out of action for years, recovering from the war against her alter-ego Darquesse, which nearly destroyed her and everyone else. Some things never change though: bad people still want to do bad things, and Skulduggery Pleasant is still there to stop them. When Skulduggery learns of a plot to resurrect a terrifying evil, he persuades Valkyrie to join him for just 24 hours. But they need someone else on their team, someone inconspicuous, someone who can go undercover. Enter Omen Darkly. Student at the new Corrival Academy. Overlooked. Unremarkable in every way. 24 hours to save the world. One sharply-dressed skeleton. One grief-stricken young woman. One teenage boy who can't remember which class he's supposed to be in. This cannot end well... ...Show more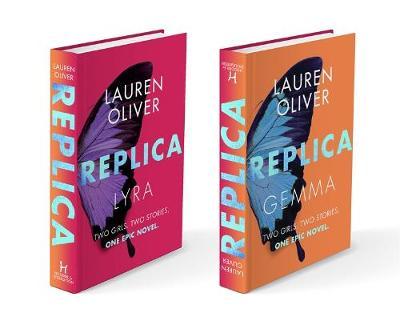 Replica
by Lauren Oliver
$20.00
NZD
Category: Young Adult | Reading Level: Teen - Grade 7-9, Age 12-14
From the New York Times bestselling author of BEFORE I FALL and the Delirium Trilogy, come two astonishing stories in one epic, masterful novel that explores the issues of individuality, identity, and humanity. Turn REPLICA one way and read Lyra's story; turn the book over and upside down and read Gemma 's story! Lyra's story begins in the Haven Institute, a building tucked away on a private island off the coast of Florida that from a distance looks serene and even beautiful. But up close the locked doors, military guards, and biohazard suits tell a different story. In truth, Haven is a clandestine research facility where thousands of replicas, or human models, are born, raised, and observed. When a surprise attack is launched on Haven, two of its young experimental subjects - Lyra, aka number 24, and the boy known only as 72 - manage to escape. Gemma has been in and out of hospitals for as long as she can remember. A lonely teen, her life is circumscribed by home, school, and her best friend, April. But after she is nearly abducted by a stranger claiming to know her, Gemma starts to investigate her family's past and discovers her father's mysterious connection to the secretive Haven Institute. Hungry for answers, she travels to Florida, only to stumble upon two replicas and a completely new set of questions. While the stories of Lyra and Gemma mirror each other, each contains breathtaking revelations critically important to the other story. REPLICA is an ambitious, thought-provoking masterwork. ...Show more
$20.00
NZD
Category: Young Adult
Sixteen-year-old Starr Carter moves between two worlds: the poor neighbourhood where she lives and the fancy suburban prep school she attends. The uneasy balance between these worlds is shattered when Starr witnesses the fatal shooting of her childhood best friend Khalil at the hands of a police officer . Khalil was unarmed. Soon afterward, his death is a national headline. Some are calling him a thug, maybe even a drug dealer and a gangbanger. Protesters are taking to the streets in Khalil's name. Some cops and the local drug lord try to intimidate Starr and her family. What everyone wants to know is: what really went down that night? And the only person alive who can answer that is Starr. But what Starr does--or does not--say could upend her community. It could also endanger her life. The acclaimed, award-winning novel is now a motion picture starring Amandla Stenberg, Russell Hornsby, Regina Hall, Anthony Mackie, Issa Rae, and Common.   ...Show more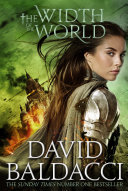 $20.00
NZD
Category: Young Adult | Series: Vega Jane | Reading Level: Teen - Grade 7-9, Age 12-14
Vega Jane discovered the truth about Wormwood. She made it through the Quag alive. She has come farther than anyone before her. But nothing can prepare her for the devastation that lies ahead in the latest installment of Baldacci's #1 bestselling series.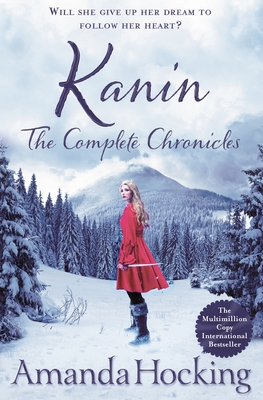 $19.99
NZD
Category: Young Adult
Discover the magical world of the Trylle, with the complete New York Times bestselling Kanin Chronicles trilogy - now in one volume. Bryn Aven is determined to gain status amongst the Kanin, the most powerful of the hidden tribes. But as a half-blood, winning respect is a huge challenge. Bryn's almost-h uman community distrusts people, and those from other tribes are almost as suspect. She has just one goal to get ahead: to join the elite guard protecting the Kanin royal family. And Bryn's vowed that nothing will stand in her way, not even a forbidden romance with her boss, Ridley Dresden. But her plans are put on hold when fallen hero Konstantin starts acting dangerously. Bryn loved him once, but now he's kidnapping Kanin children - stealing them from hidden placements within human families. She's sent to help stop him, but will she lose her heart in the process? ...Show more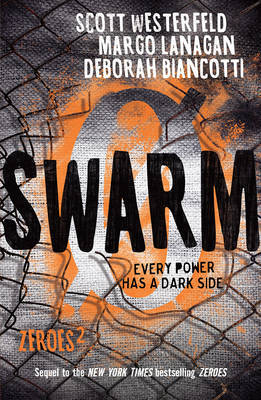 Swarm (Zeroes #2)
by Scott Westerfeld; Margo Lanagan
$22.99
NZD
Category: Young Adult | Series: Zeroes Ser.
As they celebrate the opening of their underground nightclub, the Zeroes, sixteenagers with unique abilities, learn about the sinister power of Swarm, whouses a crowd's rage to kill--and who loves killing Zeroes.roes.