$75.00
NZD
Category: Travel Narratives
Rio de Janeiro greets everyone with friendly faces and open arms. Its magical beauty has amazed explorers and inspired countless artists, poets, and musicians for more than 450 years. The spirit of Rio lives in the hearts of its citizens: Generous, creative, open-minded, and in constant motion, they are a people of all colors and creeds, who despite social difficulties never lose their morale, their smiles, or their faith. Filled with vibrant imagery celebrating this dynamic city, In the Spirit of Rio includes a guide to the best hotels, restaurants, art galleries, shopping, and attractions. ...Show more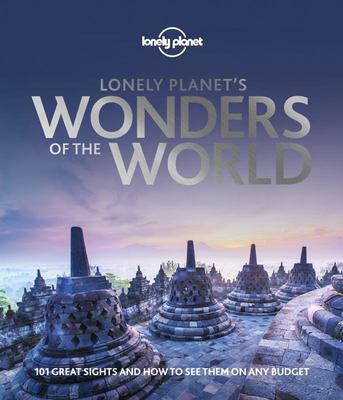 $49.99
NZD
Category: Travel Narratives | Series: Lonely Planet Ser.
This large, inspirational hardcover showcases 101 of the world's most magnificent sights and tells readers - on a range of budgets - how to see them. Iconic landmarks range from the famous and familiar to more obscure and off-the-beaten-track, including Antarctica, Victoria Falls, the Amazon Rainforest, Easter Island, the Great Wall of China, CERN and Banff National Park, Canada.   ...Show more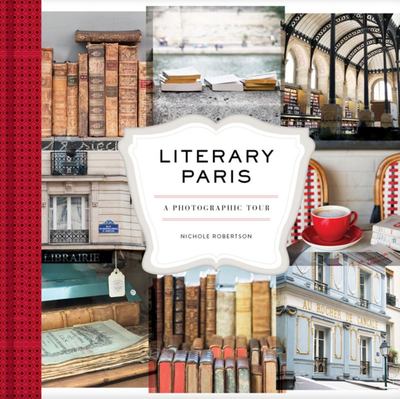 $34.99
NZD
Category: Travel Narratives
An essential addition to the library of every booklover and Francophile, this unique love letter to Paris offers an immersive photographic stroll through its literary delights, from historic bookstores to hidden cafes. Paris in Color author Nichole Robertson turns her lens onto spots both legendary and little-known, highlighting quiet moments that every booklover savors--inviting cafe scenes, comfy chairs, enticing book nooks--and the weathered charm of places steeped in centuries of literary history. Quotes by great writers such as Balzac and Colette are interspersed throughout, while a timeline and an index of featured locations round out the volume. This bijou treasure of a book will inspire every creative soul who dreams of following in the footsteps of their literary heroes. ...Show more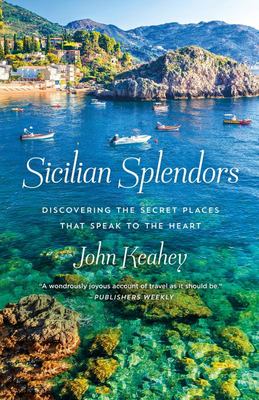 $44.99
NZD
Category: Travel Narratives
From Palermo to Castiglione di Sicilia to Alimena, Sicily holds great secrets from the past and unspoken promises. Tradition, in the form of festivals, the written word, photographs, and song, reverberates through village walls. Now, slowly shaking itself free of the Mafia, Sicily is opening itself up t o visitors in ways it never has before.Sicilian Splendors explores the history, politics, food, Mafia, and people which John Keahey encounters throughout his travels during his return to Sicily. Through conversing with natives and immersing himself in culture, Keahey illustrates a brand new Sicily no one has ever talked about before. Villagers, eager to welcome tourism and impart awareness of their cultural background, greet Keahey for meals and drink and walk him through their winding streets. They share stories of well-known writers, such as Maria Messina, who have found inspiration in Sicily's villages. Keahey's never-ending curiosity as a traveler shines light on Sicily's mythical mysteries and portrays the island not only through his eyes but also through Sicily's heart.This picturesque travel memoir navigates Sicily today and seeks to understand Sicily's past. In lyrical prose and vivid dialect, Keahey paints images of the island's villages, people, and culture with careful strokes and a meticulously even hand. Keahey not only serves as a guide through the marvel of Sicily's identity, but he also looks deeply into Sicily's soul. ...Show more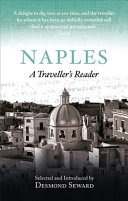 $27.99
NZD
Category: Travel Narratives
Many Italian cities look back with pride to the days when they were independent republics: Naples, on the contrary, remembers its days as a royal capital, the brilliant administrative and political centre of The Kingdom of The Two Sicilies, ruled over successively by the house of Anjou, Aragon and Bourb on. Once 'the third city of Europe', today it is one of the least visited of the continent's great cities. The same bustling lively atmosphere and magnificent buildings that one finds in Paris or London exist here. This book is a topographical anthology which recreates for today's tourist the drama, the history and the life of a city in buildings and locations that still exist today. An indispensable companion, it brings the past of Naples vividly to life for the traveller of the present. Extracts from chronicles, memoirs, biographies, letters and novels refer to the most important and beautiful buildings in and around Naples, as well as the lives of travellers to and residents of this famous city. This is a guide to the vanished glories of royal Naples: the departure of the Borbone King Francis II in 1860 as the Risorgimento movement brought about unification of Italy. It records the turbulent and bloodstained days of the Angevin Queens Giovanna I and II, and the revolt led by the young fisherman Masaniello; the artistic life of the city that Petrarch knew, where Caravaggio, Ribera and Giordano painted, and which attracted such diverse visitors as Nelson and Lady Hamilton, Casanova, Goethe, Mozart, John Evelyn and Angelica Kauffman among countless others. The dazzling world of the royalty - their palaces overlooking the legendarily beautiful Bay of Naples, their court balls and ceremonies - is described as well as the pulsing, overcrowded slums of the Spanish quarter and the seafront with its tarantella-dancers, iced-melon vendors, pickpockets and throbbing Neopolitan songs. Naples is still, as it always has been, a city of challenging contrasts: sunlight and squalor, grandeur and decay, gaiety and despair. Its slums and its crime-rate have deterred many, but those who persist will discover, through this illuminating guide, the hidden glories of this famous city. ...Show more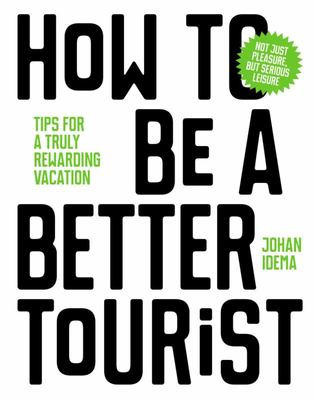 $27.99
NZD
Category: Travel Narratives
Vacations are made of freedom. Pure freedom. Our busy lives, full of obligations, mean that vacations may be the only times we can do whatever we want, wherever we want. So just how weird is it that we all spend that precious time doing the same things? That we descend en masse on the same cities, clust er around the same attractions and all visit the same picturesque neighborhoods that can't actually handle the influx? How to be a Better Tourist takes a fresh look at making your vacation truly worthwhile. After all, what if all your vacations seem to be getting more and more the same? What if being a tourist is suddenly no longer quite as innocent as it first seemed? Or what if your long list of must-sees in fact stresses you out? As the writer Elbert Hubbard poignantly put it, "No man needs a vacation so much as the man who has just had one." Find out why you should perhaps stay at home. Understand why you also need to work while on vacation. Read why tourists should visit supermarkets and residential districts too. Our typical vacation behavior - visiting the maximum number of highlights in the minimum time - is rarely the most rewarding. How to be a Better Tourist helps you get the most out of your stay without damaging the soul of your destination. Because, ultimately, an imaginatively considered vacation is a genuinelyrewarding experience. Johan Idema is a passionate promoter of innovation in the art world. He likes innovative vacations too. ...Show more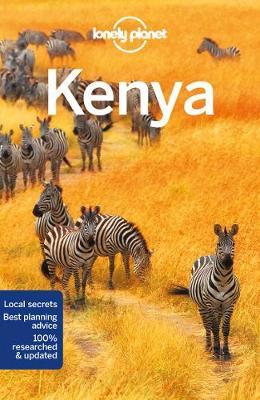 Lonely Planet Kenya 10
by Lonely Planet Publications Staff; Shawn Duthie; Anthony Ham; Anna Kaminski
$40.00
NZD
Category: Travel Narratives | Series: Travel Guide Ser.
Lonely Planet: The world's number one travel guide publisher* Lonely Planet Kenya is your passport to the most relevant, up-to-date advice on what to see and skip, and what hidden discoveries await you. Gaze at a million wildebeest migrating across the rolling savannah of the Masai Mara; try to calm you r breath as you get close to big cats and mighty elephants; take your pick from national parks for mountain hiking, wildlife spotting or snorkelling. All with your trusted travel companion. Get to the heart of Kenya and begin your journey now! Inside Lonely Planet's Kenya: Colour maps and images throughout Highlights and itinerarieshelp you tailor your trip to your personal needs and interests Insider tipsto save time and money and get around like a local, avoiding crowds andtrouble spots Essential info at your fingertips- hours of operation, phone numbers, websites, transit tips, prices Honest reviews for all budgets- eating, sleeping, sightseeing, going out, shopping, hidden gems that most guidebooks miss Cultural insightsprovide a richer, more rewarding travel experience - covering history, wildlife, landscapes, arts, daily life, food, tribes of Kenya, national parks and reserves Covers Nairobi, Southeastern Kenya, Mombasa & the South Coast, Lamu & the North Coast, Southern Rift Valley, Masai Mara & Western Kenya, Central Highlands & Laikipia, Northern Kenya, and more The Perfect Choice: Lonely Planet Kenya is our most comprehensive guide to the country, and is perfect for discovering both popular and offbeat experiences. Travelling further afield? Check out Lonely Planet's East Africa guide for a comprehensive look at all East Africa has to offer. About Lonely Planet: Lonely Planet is a leading travel media company and the world's number one travel guidebook brand, providing both inspiring and trustworthy information for every kind of traveller since 1973. Over the past four decades, we've printed over 145 million guidebooks and grown a dedicated, passionate global community of travellers. You'll also find our content online, and in mobile apps, video, 14 languages, nine international magazines, armchair and lifestyle books, ebooks, and more. 'Lonely Planet guides are, quite simply, like no other.' - New York Times 'Lonely Planet. It's on everyone's bookshelves; it's in every traveller's hands. It's on mobile phones. It's on the Internet. It's everywhere, and it's telling entire generations of people how to travel the world.' - Fairfax Media (Australia) *Source: Nielsen BookScan: Australia, UK, USA, 5/2016-4/2017 ...Show more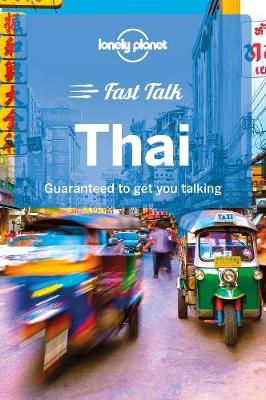 Fast Talk Thai 1
by Lonely Planet Publications Staff; Joe Cummings; Bruce Evans
$10.00
NZD
Category: Travel Narratives | Series: Phrasebook Ser.
Lonely Planet: The world's number one travel guide publisher* Although you can get by in Thailand without speaking the language, knowing just a few phrases can help you make friends, enjoy service with a smile, and discover richer, more rewarding experiences. Search for amazing street food among Bangk ok's night markets, book a water taxi to ferry you and your friends to a secluded white-sand beach, or ask for the best spot along the coast to watch the sun set. � Fast, fun and easy to use Essential words and phrases Simple pronunciation guides Expert tips to boost confidence About Lonely Planet: Lonely Planet is a leading travel media company and the world's number one travel guidebook brand, providing both inspiring and trustworthy information for every kind of traveller since 1973. Over the past four decades, we've printed over 145 million guidebooks and grown a dedicated, passionate global community of travellers. You'll also find our content online, and in mobile apps, video, 14 languages, nine international magazines, armchair and lifestyle books, ebooks, and more. 'Lonely Planet guides are, quite simply, like no other.' - New York Times 'Lonely Planet. It's on everyone's bookshelves; it's in every traveller's hands. It's on mobile phones. It's on the Internet. It's everywhere, and it's telling entire generations of people how to travel the world.' - Fairfax Media (Australia) *Source: Nielsen BookScan: Australia, UK, USA, 5/2016-4/2017 ...Show more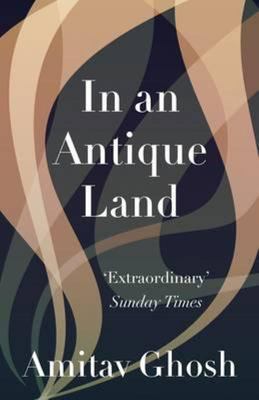 $28.00
NZD
$28.99
(3% off)
Category: Travel Narratives
"In an Antique Land is a brilliant hybrid, a subversive history in the guise of a traveller's tale." "It tells the story of two Indians in Egypt. The first was a twelfth-century slave; the second is Amitav Ghosh, who stumbled upon the slave in the margins of letters that were written by the slave's mast er. His curiosity piqued - even ill-defined, the slave's presence in the records of medieval history was completely out of the ordinary - Ghosh journeyed to Egypt in 1980 to try to fill in the details of the slave's life. His search - which would last for ten years - began in a tiny village two hours from Alexandria where Ghosh found himself among people for whom 'the world outside was still replete with wonders of the unknown.' There was Abu-Ali, his gargantuan landlord; Khamees the Rat, the beady-eyed local wit; his adversary, the Imam; Zaghloul the weaver (once so obsessed with a girl that he spent his nights kneeling outside her window to listen to the sound of her breathing); and young, quiet Nabeel, who would be left stranded in Baghdad at the outset of the Gulf War. These were zealous Muslims who found him, a Hindu, fascinating but utterly incomprehensible. Yet they willingly became his guides as he sifted through fact and conjecture, piecing together the slave's journey from India to Egypt." "Ghosh discovered an 'elusive and mysterious acquaintance' in the slave, with whom he seemed to share, across eight hundred years, the experience of dislocation, and who seemed to have given him 'a right to be there, a sense of entitlement.' And, moving between the present and the ancient past, between his own life and the slave's, Ghosh creates an exuberant multi-layered narrative, rich in detail and anecdote, that affords us not only an inkling of the slave's life, but also a unique understanding of the private life of the world that both he and the author came to inhabit."--BOOK JACKET.Title Summary field provided by Blackwell North America, Inc. All Rights Reserved ...Show more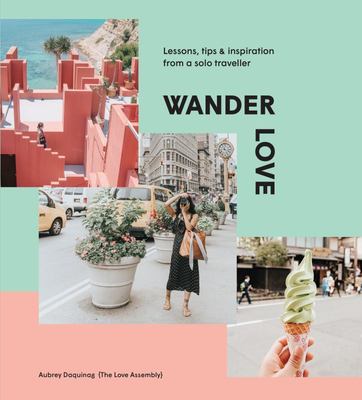 $39.99
NZD
Category: Travel Narratives
Aubrey Daquinag has spent the last few years making the world her office, documenting her experiences on her blog, The Love Assembly. Her book Wander Love will help you gear up for your next vacation or travel adventure. Featuring amazing photographs from locations around the world, there's also pract ical information and advice including how to pack your bag, how to travel solo and how to barter like a boss. You'll also find destination guides to cities from six different continents. Be inspired to climb that mountain, learn that language, write that blog - anything that you've been wanting to do. Right after you finish reading this book. ...Show more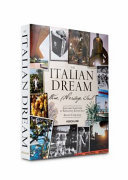 $135.00
NZD
Category: Travel Narratives
For more than three years, Aline Coquelle, the well-known globetrotting photographer, and Gelasio Gaetani d'Aragona Lovatelli, a member of one of the oldest aristocratic Italian families, have followed the map of Italy's best wines. Thanks to Gelasio, readers are introduced to a tribe of artistic and wi ne-loving amici, who share their passion for their country's bounty. The Italian Dream Book is an escape into the effortlessly elegant Italian lifestyle, discovering hidden corners, savoring food and wine, and sharing joyful times with convivial friends from the foothills of the Alps to the hill towns of Tuscany to the relaxed southern seasides. ...Show more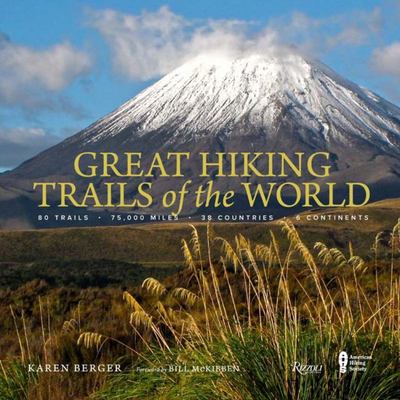 $99.99
NZD
Category: Travel Narratives
Celebrating the most important, popular, and diverse hiking trails in the world, this book invites readers to take a walking tour through the planet s natural wonders. Divided into six sections, the book groups trails by theme: pilgrimages, historic hikes, mountain hikes, wilderness trails, trails throu gh diverse environments, and long-distance trails. From Mount Kenya to subarctic hikes in Scandinavia, and from exotic hikes in the Himalayas to more familiar trails in the United States and Canada, this book invites readers to explore the history, environment, and cultures of the world on foot. Each featured trail has its own section, with a map and photo gallery focusing on what makes it one of the most magnificent hiking trails anywhere in the world. Included are detailed descriptions and trail highlights. This book is perfect for anyone interested in conservation, outdoor recreation, or the myriad ways that walking through a landscape is an intimate exploration of its soul. ...Show more