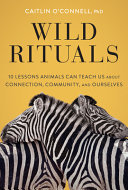 $57.99
NZD
Category: Reference General
Wild Rituals explores how embracing the rituals of the animal kingdom can make us more connected to ourselves, nature, and others. Behavioral ecologist and world-renowned elephant scientist Caitlin O'Connell dives into the rituals of elephants, apes, zebras, rhinos, lions, whales, flamingos, and many m ore. This fascinating read helps us better understand how we are similar to wild animals, and encourages us to find healing, self-awareness, community, and self-reinvention. * Filled with fascinating stories on 10 different animal rituals * Features original full-color photos, from the Caribbean to the African savannah * Demonstrates the profound way we are similar to the wild creatures who captivate us Wild Rituals journeys into the desert, tundra, and rainforest to reveal the importance of rituals and how they can help us find a simpler, more meaningful way of living. In a culture of technology where we find ourselves living at a greater distance from nature and each other, this remarkable book taps into the unspoken languages of creatures around the world. * Caitlin O'Connell is on the faculty at Harvard Medical School and an award-winning author who spent more than 30 years studying animals in the wild. * Makes a great gift for anyone curious about nature, animals, and how humans compare to and interact with both * Add it to the shelf with books like Beyond Words: What Animals Think and Feel by Carl Safina; Are We Smart Enough to Know How Smart Animals Are? by Frans de Waal; The Inner Life of Animals: Love, Grief, and Compassion--Surprising Observations of a Hidden World by Peter Wohlleben; and The Soul of an Octopus: A Surprising Exploration into the Wonder of Consciousness by Sy Montgomery. ...Show more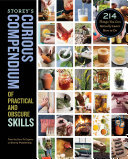 $74.99
NZD
Category: Reference General
Readers with a hunger for knowledge and an interest in the myriad ways people have taught themselves to make, grow, and build will discover the ins and outs of how to do everything they've ever wondered about in this colorful, inviting volume. With dozens of useful and intriguing visual tutorials that c over how to carve a turkey, capture a swarm of bees, predict the weather by the clouds, darn socks, create a butterfly garden, set up a dog agility course, keep a nature sketchbook, navigate by the stars, and more, this rich compendium will educate, fascinate, spark conversation, and inspire new hobbies and experiences. ...Show more
$120.00
NZD
Category: Reference General
The latest mapping provides an amazingly detailed view of the world with extensive geographical information beside each map. The reference mapping, produced in the beautifully clear and distinctive Times style, has been completely updated with thousands of changes reflecting recent geopolitical and geog raphical change around the world. This atlas features a fascinating collection of maps from the last 150 years of world atlases included in an expanded historical mapping section; satellite image shown for each continent along with textual description; the latest satellite images from around the world showcased in the imagery section; a geographical reference section with flags, statistics and facts for all the world's countries; and more than 50,000 index entries. ...Show more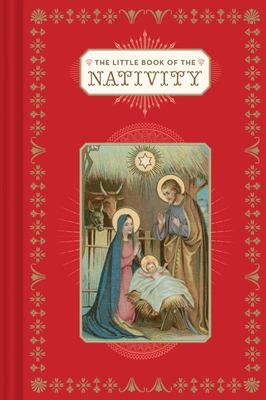 $39.99
NZD
Category: Reference General | Series: Little Bks.
The perfect companion for Christmas festivities, this delightful gift of a book explores the rich history surrounding the Nativity. Filled with more than 75 entries featuring the fascinating details behind the story of the Immaculate Conception, Jesus's birth, the cr che, the Magi, and so much more, the se pages illuminate the many ways the first Christmas is celebrated throughout the world. Beautifully illustrated with vibrant lithographs taken from prayer books and missals, The Little Book of the Nativity is a joyful treasure for a family to gather around year after year. ...Show more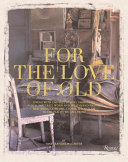 $69.99
NZD
Category: Reference General | Series: Rizzoli Classics Ser.
This stunning volume focuses on the qualities of the old things in our homes (the patina of an old table, pewter dulled by age, old floorboards that creak) and how to live with and incorporate them into our personal aesthetic. Divided into chapters by the qualities of old--peeling, dried, tarnished, fad ed, chipped, frayed, rusty, and mossy--this unique book not only pays tribute to furniture, textiles, china, silver and other accessories with these qualities but also shows us how best to preserve, adapt, and arrange them. Lavishly illustrated with beautiful photographs that highlight the warm colors and rich textures of wood and paint, cloth and leather, For the Love of Old also includes ideas and recipes for saving old items from the junk pile, preserving and caring for the old things you have, giving newer things a lived-in feel, and bringing an enduring personality to every home. ...Show more
$27.99
NZD
Category: Reference General
Offices built like baskets, super-tall towers, magnificent cathedrals, designer villas, suspension bridges - all these plus many more buildings, some very important, others just plain peculiar, await everyone who joins Philip the stork and his friend Leap the frog on their quest to crack the mysteries o f architecture. Will Philip find the inspiration he needs to build the best-ever nest for his beloved Helen, making up for his first (rather lopsided) attempt? He'll investigate all kinds of architecture - Gothic, Renaissance, Baroque, Art Nouveau, Functionalist. Take a seat between Philip's wings - the international adventure is about to begin! ...Show more
$15.00
NZD
Category: Reference General
Britain has a wealth of royal palaces, some owned by the Crown as part of the country's assets, while others have been bought by members of the Royal Family themselves as personal residences. Each property has a fascinating story behind it, as well as its own unique place in history. This beautifully i llustrated book looks at some of the UK's best-loved royal homes, current and former, their buildings, gardens, treasures and, of course, their inhabitants past and present. Discover how these homes have evolved over the centuries and how they are being adapted for the future and the demands of modern life. Written by seasoned Pitkin royal author Halima Sadat, this easily digestible volume makes a wonderful companion for anyone visiting these impressive buildings and their beautiful gardens. Entries include: Hampton Court, Osborne House, Windsor Castle, Kensington Palace, Buckingham Palace, Highgrove, Sandringham and Balmoral. ...Show more
$14.99
NZD
$16.99
(11% off)
Category: Reference General | Series: I Used to Know That ...
A Sunday Times top-ten title in 2008 and a bestseller ever since, I Used to Know That has continued to delight readers with its pages of forgotten facts from our school days. Now available in paperback, this great gift book has been repackaged with a fresh jacket design for anyone new to the series, and old fans alike. Nostalgic, informative and entertaining, it is an ideal and accessible buy for adults wanting to brush up on their lost knowledge. If you've forgotten the capital city of Chile; the basics of osmosis; how to solve a quadratic equation; who wrote the famous poem about daffodils; the use of a conjunction or the number of continents in the world, I Used to Know That is guaranteed to provide all the answers. ...Show more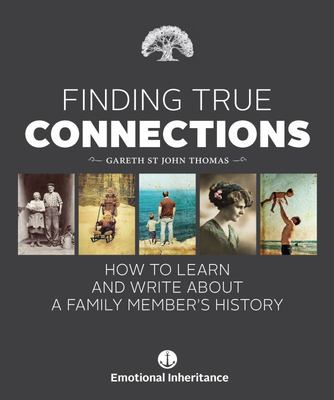 $39.99
NZD
Category: Reference General
Our individual memories define us. Our tribal memories unite us. If these are missing, parts of us are missing too. The Emotional Inheritance division of Exisle Publishing works with a global team of psychologists, writers and historians to provide a premium interview and story production service, to ca pture the life stories of elderly family members. This approach is in line with emerging social trends to once again honour and value our ancestors, and is intended to help these generations capture their stories so that they can leave a lasting, meaningful legacy. Now, Finding True Connections clearly and simply sets out the steps necessary for you to undertake this process yourself, without an external interviewer. Designed as a series of double-page spreads, on the left-hand page is a prompt question while, on the facing page, notes provide context to the question and tips and guidance for how to gain the most meaningful answers. ...Show more