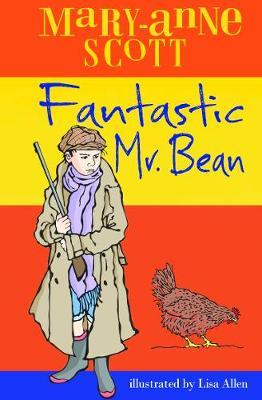 $20.00
NZD
Category: NZ Childrens
The school is putting on Fantastic Mr Fox by Roald Dahl, to celebrate his 100th birthday. But school plays are notoriously full of surprises!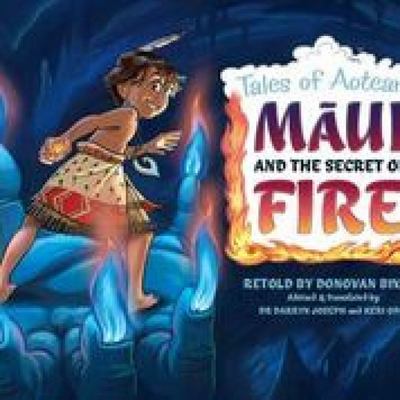 $20.00
NZD
Category: NZ Childrens
In the third of his Maui books, Donovan Bixley re-tells the story of how Maui captured the secret of fire. The traditional tale but with Donovan's unique twist and trademark humour. The pictures are bright and bring their own level of humour to the book.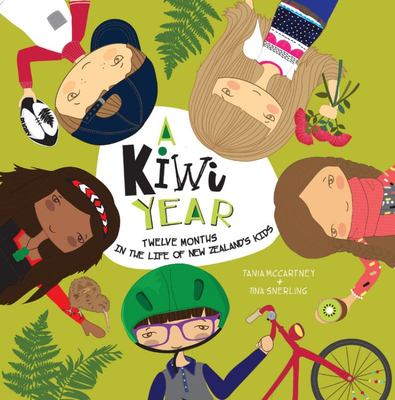 $17.99
NZD
Category: NZ Childrens | Series: Kids' Year
Now in paperback, meet Charlie, Ruby, Oliver, Mason and Kaia -- Kiwi kids representing a multicultural blend of culture and race that typifies our amazing country. They'll take you through a year in the life of New Zealand's kids, from celebrations, traditions and events, to our everyday way of life and the little things that make childhood so memorable. A Kiwi Year is a picture book bursting with national pride. It's a snapshot of who we are as New Zealanders, blending our modern-day culture and lifestyle with past traditions and native heritage. Its pages feature meandering text, dates and gorgeous illustrations showcasing our five Kiwi kids at play, at school, at home, and enjoying the sights and sites of our great nation. From the Bay of Islands to our hot springs and soaring mountains, vibrant cities and quaint country towns, this is our New Zealand childhood. ...Show more
Mophead
by Selina Tusitala Marsh
$24.99
NZD
$29.99
(16% off)
Category: NZ Childrens
An inspirational graphic memoir of growing up Pasifika in New Zealand, written and illustrated by our fast-talking PI Poet Laureate, Selina Tusitala Marsh. At school, Selina is teased for her big, frizzy hair. Kids call her 'mophead'. She ties her hair up this way and that way and tries to fit in. Unti l one day – Sam Hunt plays a role – Selina gives up the game. She decides to let her hair out, to embrace her difference, to be WILD! Selina takes us through special moments in her extraordinary life. She becomes one of the first Pasifika women to hold a PhD. She reads for the Queen of England and Samoan royalty. She meets Barack Obama. And then she is named the New Zealand Poet Laureate. She picks up her special tokotoko, and notices something. It has wild hair coming out the end. It looks like a mop. A kid on the Waiheke ferry teases her about it. So she tells him a story . . . This is an inspirational graphic memoir, full of wry humour, that will appeal to young readers and adults alike. Illustrated with wit and verve by the author – NZ's bestselling Poet Laureate – Mophead tells the true story of a New Zealand woman realising how her difference can make a difference. ...Show more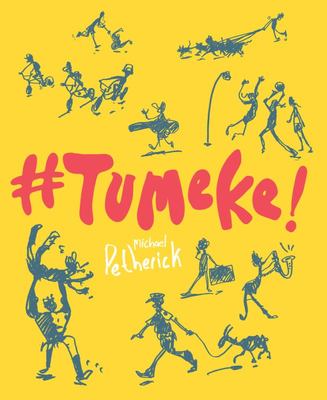 #Tumeke!
by Michael Petherick
$30.00
NZD
Category: NZ Childrens
Plans for the Newtoun community's Waitangi Day celebrations are well under way. The Tape Orchestra's practising like mad. Monty and Mr Steve Vibrant are designing a poster. Rishi's trying to land Lil Yacht Shifty … and Ms Ropata's juggling it all because everyone wants in. There'll be curry and cake, ka pa haka, halal sausages, foam blasters, the Naenae dirtman, and kiss-the-goat — if Constable Rutene can manage to chase one down. In the meantime, Dreadflock's considering a blog, Briony's Mum's being a helicopter, and everyone's eating a lot of lolly cake. In the boundary-riding tradition of the Annual project, Annual Ink's latest title #Tumeke! brings you the lives, loves and larrikin spirit of an inner-city neighbourhood. The story is told through texts, Instagram posts, emails, fliers, committee minutes, posters, diary entries, blog posts, chatrooms, school homework, raps and the reliably bonkers community noticeboard. Stuffed with big personalities, surprising friendships and a little intrigue, this multimedia story brims with creativity and comedy, and everyday heartaches, too. Debut novelist Michael Petherick juggles a large cast and multiple story threads with panache, giving us a window on a vivid, warm-hearted community. A narrative — but not quite as we know it — for middle readers and anyone who loves to connect. To look inside, click here. ...Show more
$20.00
NZD
Category: NZ Childrens
What should you do when you fall off your bike and your bum breaks into pieces? Collect them up, take them home and glue them together, of course! But then what happens when the pieces get stuck to the tray on which you're making the repairs? Join the popular character from I Need a New Bum! as he disco vers the joy and fun that can be had when you have a tray stuck to your bum! You can slide like a boss, you can be an ace at paintball, you can be a superhero, you can ride a geyser -- and imagine how good you can be at surfing ...; Dawn McMillan's rollicking rhyme is accompanied by Ross Kinnaird's reliably hilarious images, pulling the story along to a conclusion that encourages children to embrace and celebrate their differences. The authors Dawn McMillan is the much-loved author of numerous children's books including the hit I Need a New Bum!, Doctor Grundy's Undies and Home Child, also released in 2019. She lives in Waiomu, north of Thames. Ross Kinnaird is an illustrator and graphic designer whose books have been published in many countries, many of them in collaboration with Dawn. He lives close to the water on Auckland's North Shore. ...Show more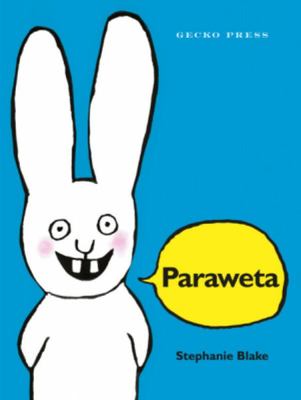 $19.99
NZD
Category: NZ Childrens
Once there was a little rabbit who could only say one thing… In the morning his mother would say, 'Time to get up, my little rabbit!' He'd reply: 'Poo bum!'At lunchtime his father would say, 'Eat your spinach, my little rabbit!' He'd reply: 'Poo bum!' One day, he meets a hungry wolf. Will the little r abbit learn his lesson once and for all? ...Show more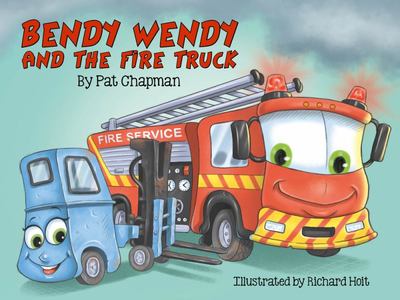 $19.99
NZD
Category: NZ Childrens
It's night-time in the warehouse, but Pallet Jack can't sleep. Something is wrong. He discovers a fire and sets out to wake the others. Together, the forklifts get everybody out safely, and Bendy Wendy even manages to call the fire brigade!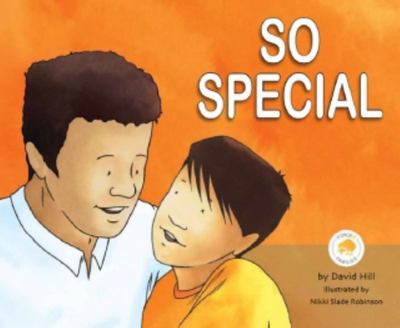 $20.00
NZD
Category: NZ Childrens
Oscar finds that having his father away a lot can be tough and he gets upset and angry, but with the help of others he learns that his father is really very special. This heart-warming story was created in collaboration with the New Zealand Defence Force and addresses the often difficult issues faced by children when a parent is deployed overseas. It will also be of interest to those where a parent is absent for any reason. ...Show more
$20.00
NZD
Category: NZ Childrens | Reading Level: near fine
Award winning author Peter Millett (The Anzac Puppy) and illustrator Scott Tulloch (I Am Not A Worm) add a classic Kiwi spin to some all-time favourite nursery rhymes.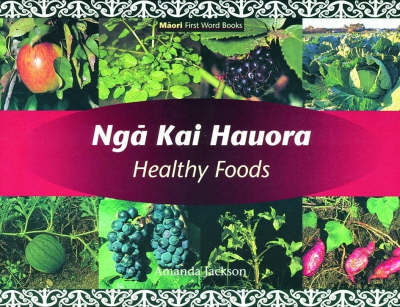 $10.00
NZD
Category: NZ Childrens | Series: Maori first word books/Nga Pukapuka Kupu Tuatahi
This series of photographic, bilingual first word vocabulary books is designed for early childhood and junior level at primary school. The series allows young children to participate in both official languages of New Zealand through access to visually exciting and superbly produced resources, as well as encouraging them to learn more about Maori language and culture. An enunciation page in each bilingual edition gives guidelines to educators and parents and specially designed kowhaiwhai patterns border each photograph. Featured words: ?puha ?aporo / apple ?wata kirihi / watercress ?parakipere / blackberry ?kapeti / cabbage ?merengi / watermelon ?kumara ?kerepi / grape ...Show more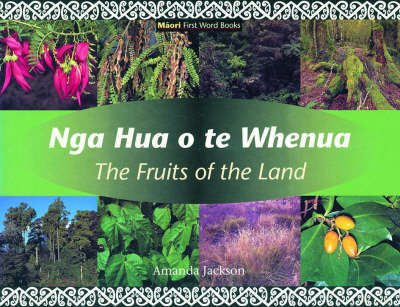 $10.00
NZD
$14.99
(33% off)
Category: NZ Childrens | Series: Maori first word books/Nga Pukapuka Kupu Tuatahi
This series of photographic, bilingual first word vocabulary books is designed for early childhood and junior level at primary school. The series allows young children to participate in both official languages of New Zealand through access to visually exciting and superbly produced resources, as well as encouraging them to learn more about Maori language and culture. An enunciation page in each bilingual edition gives guidelines to educators and parents and specially designed kowhaiwhai patterns border each photograph. Featured words ?putiputi / flower ?kakano / seed pod ?rau / leaf ?pua / berry ?rakau / tree ?pukohukohu / moss ?mauti / grass ?ngahere / bush ...Show more