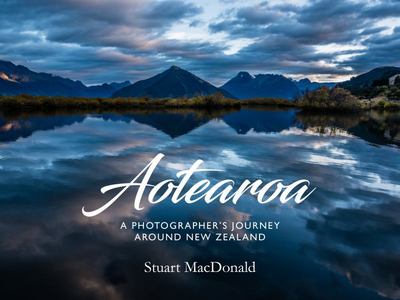 $49.99
NZD
Category: NZ Guidebooks
New Zealand is known for its natural beauty but it is the small towns and quirky features of many places that give the country its distinctive style. Photographer Stuart MacDonald has travelled around Aotearoa for the past 10 years capturing iconic landscapes and the unique character of New Zealand town s and cities and he shares his journey around the country with these images that capture the essence of Aotearoa. ...Show more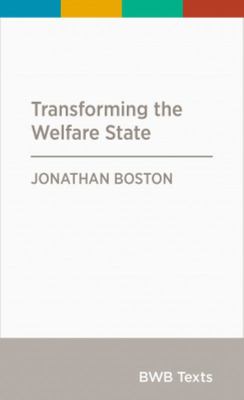 $14.99
NZD
Category: NZ Reference
Jonathan Boston tackles one of the most urgent questions in contemporary New Zealand: how should we transform the welfare state? Not only do we need to alleviate our current serious social problems, but we also need to meet the challenges of the future in a way that enhances intergenerational fairness a nd wellbeing. The answer, Boston argues, lies in a comprehensive package of reforms covering the benefit system, family assistance, child support, housing, and health care. ...Show more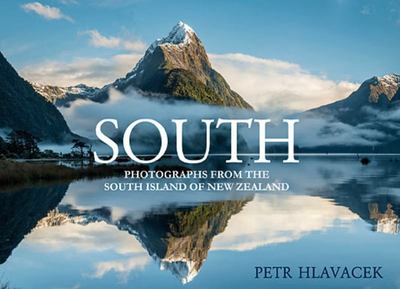 $19.99
NZD
Category: NZ Pictorial
Petr Hlavacek is a photographer with a strong affection for the landscape of New Zealand¿s South Island. Based at Franz Josef in South Westland, he has built an impressive reputation for his richly coloured and beautifully composed landscapes. In South, these photographs provide a compelling portrait of the diversity and magnificence of the South Island, covering all of the main tourist destinations, but often from a new perspective and always to the highest quality. Back by popular demand, this reprint features a fresh new cover. ...Show more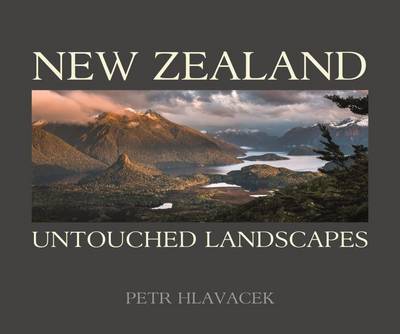 $19.99
NZD
Category: New Zealand
New Zealand: Untouched Landscapes is a fresh and strikingly beautiful collection of landscape photographs that have been captured throughout the county by professional photographer, Petr Hlavacek. From our most iconic locations to harder-to-access and protected areas, New Zealand: Untouched Landscapes p resents the pristine and diverse landscapes of this country, often from a new perspective. Petr's photography is motivated by the opportunity to promote greater public awareness of our fragile landscapes, a landscape he is passionate about protecting. Petr Hlavacek is an important new talent among New Zealand landscape photographers. ...Show more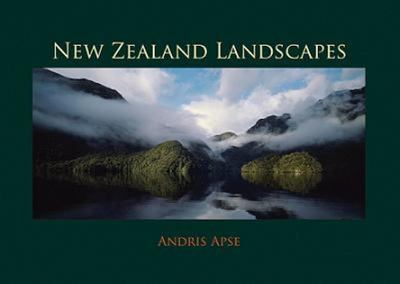 $19.99
NZD
Category: NZ Pictorial
This is a newly-introduced mini version of the revised Andris Apse New Zealand Landscapes - a pictorial photography book which has been revised and refreshed since its first publication in 1994. The book has been produced as a quality New Zealand pictorial memento.

$19.99
NZD
Category: NZ Pictorial
New Zealand: Eye on the Landscape is a new book of high-quality landscape photography aimed at the top end of the New Zealand pictorial book market. The distinguishing feature of this book is that the images used will not be the work of one photographer,but rather a collection of the best images from a wide range of landscape photographers. The inspiration for this concept has been the extraordinary work that is exhibited by members of the Photographic Society of New Zealand, the umbrella organisation for a wide range of photographic groups. The majority of photographs created by their members, who range from professional, semi-professional to keen amateur, is hardly seen and never published. The best of it, however, is of the highest quality and often provides a fresh and original view of a much-photographed country. The book will follow a standard format, with a focus on all of the main areas visited by tourists. The selection will be undertaken by publisher Robbie Burton and photographer Craig Potton, one of the most experienced photoediting partnerships in the New Zealand publishing industry. New Zealand: Eye on the Landscape will be a fresh and original pictorial book, with the highest standard of photography and production. ...Show more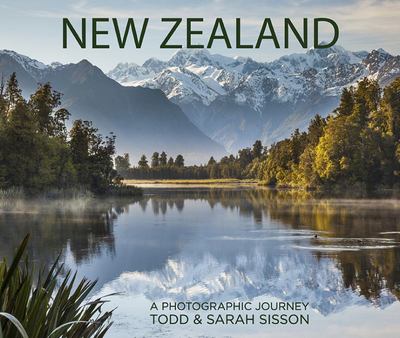 $19.99
NZD
Category: NZ Pictorial
New Zealand: A photographic journey presents a fresh collection of world-class landscape images that have been captured across the length and breadth of New Zealand by acclaimed landscape photographers Todd and Sarah Sisson during the past decade. Like the countryside that it artfully presents, New Zeal and will surprise and delight viewers with the sheer visual diversity and majesty within its pages. Aimed squarely at the tourist market, New Zealand presents a vision of the country that virtually every traveller will identify with. Almost all of the locations in the book are easily accessible, making New Zealand an inspirational travel companion or memento of time spent in New Zealand's great outdoors. New Zealand is a carefully edited selection of the most spectacular images in the Sisson's combined catalogue, spanning both islands, from Cape Reinga to the South Coast. Readers will rapidly appreciate the Sisson's photographic craftmanship, as they have sought out and captured the landscape during those fleeting moments when light, weather and scenery combine to create photographs that transcend the ordinary and expected. ...Show more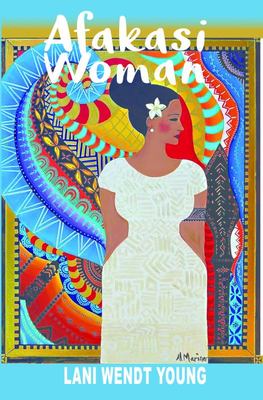 $29.00
NZD
Category: NZ Fiction | Reading Level: near fine
A collection of 24 short stories; the joys and tribulations of being a woman in Samoa and the struggles brought to an island nation by climate change.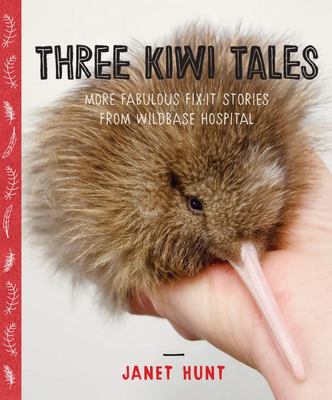 $24.99
NZD
Category: NZ Pictorial | Reading Level: near fine
Wildbase Hospital in Palmerston North is a very special hospital for very special animals, and in this follow-up to the hugely successful How to Mend a Kea, author Janet Hunt focuses on the tales of three kiwi who have been treated there. The stories are fascinating and touching accounts of their differ ent experiences at Wildbase, and the innovative approaches to their treatment and rehabilitation that were needed to ensure their eventual return to the wild. Linked to the wider issues of kiwi conservation, these tales introduce readers to the challenges and triumphs of caring for New Zealand's unique national icon. Wonderful photos, a lively text and an engaging design all combine to make this a superb book. ...Show more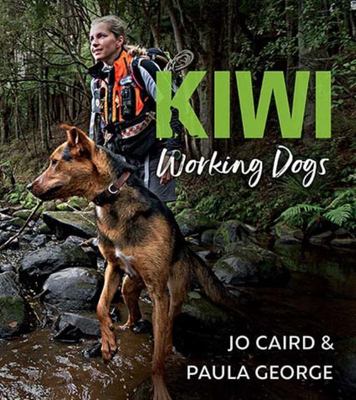 $39.99
NZD
Category: NZ Reference
Jo Caird and Paula George take us on a journey inside the world of New Zealand's working dogs: celebrating the incredibly diverse roles they play in our society and the difference they make in so many people's lives. Including the much-loved farm dogs, this book explores the sniffer dogs trained for fro ntline duty at the airport or in prison, dogs trained to protect our native birds, rescue victims in emergencies and even a companion dog who can alert a young diabetic girl that she needs to take her insulin. ...Show more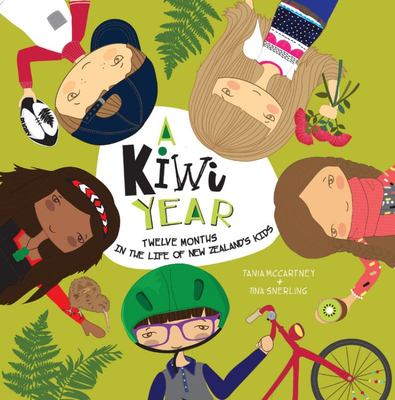 $17.99
NZD
Category: NZ Childrens | Series: Kids' Year
Now in paperback, meet Charlie, Ruby, Oliver, Mason and Kaia -- Kiwi kids representing a multicultural blend of culture and race that typifies our amazing country. They'll take you through a year in the life of New Zealand's kids, from celebrations, traditions and events, to our everyday way of life and the little things that make childhood so memorable. A Kiwi Year is a picture book bursting with national pride. It's a snapshot of who we are as New Zealanders, blending our modern-day culture and lifestyle with past traditions and native heritage. Its pages feature meandering text, dates and gorgeous illustrations showcasing our five Kiwi kids at play, at school, at home, and enjoying the sights and sites of our great nation. From the Bay of Islands to our hot springs and soaring mountains, vibrant cities and quaint country towns, this is our New Zealand childhood. ...Show more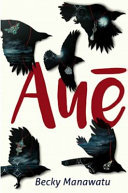 Auē
by Becky Manawatu
$35.00
NZD
Category: NZ Fiction | Reading Level: very good
Winner! of the Ockham NZ Book Awards - Jann Medlicott Acorn Prize for Fiction 2020. Taukiri was born into sorrow. Auē can be heard in the sound of the sea he loves and hates, and in the music he draws out of the guitar that was his father's. It spills out of the gang violence that killed his father and sent his mother into hiding, and the shame he feels about abandoning his eight-year-old brother to another violent home. But Arama is braver than he looks, and he has a friend and his friend has a dog, and the three of them together might just be strong enough to turn back the tide of sorrow. As long as there's aroha to give and stories to tell and a good supply of plasters. Here is a novel that is both raw and sublime, a compelling new voice in New Zealand fiction. Haere mai, Becky Manawatu. ...Show more