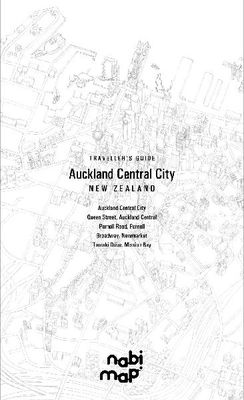 $16.00
NZD
Category: NZ Reference
Who said maps have to be boring? This hand-illustrated map details Auckland Central with enlargements of four popular tourist destinations - Broadway, Parnell, Tamaki Drive and Queen Street. The Nabi Map also features Market days around Auckland (for shoppers), annual events like seafood festival and th e Santa Parade (for event searchers), and attractions for tourists. It details how to use public transport to get around. A Nabi Map is a great gift for residents and visitors of Auckland alike. The map is environmentally friendly using soy-based inks and sustainable paper promoting what we strongly believe. ...Show more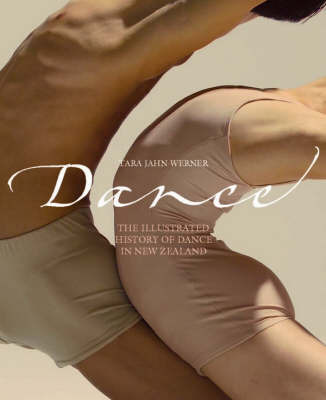 $50.00
NZD
$69.99
(28% off)
Category: NZ Art History | Reading Level: good-very good
This presents the broad spectrum of ballet and dance historically in this country - where it has come from, what has influenced the art-form, who has been involved, and who are the present movers and shakers. It's beautiful to look at, with striking photos and ephemera, attractive poster designs, progra mme covers plus illustrations. There's great information and anecdotes on personalities, plus interesting 'facts' in separate breakout boxes. Themes include the influence of overseas companies on dance in New Zealand from 1913 to the present; the advent of national identity with the establishment of the Royal New Zealand Ballet; the emergence of modern dance in the 1930s to the contemporary dance scene today. Each chapter will have a discussion on dance styles, the vigour of the artistic personalities involved and the social milieu in which they operated. A very thorough and lively examination of the dance scene in New Zealand. First published October 2008. ...Show more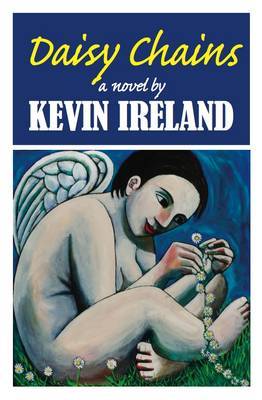 $29.99
NZD
Category: NZ Fiction
David Asquith is a bumptious, preposterous rogue, yet as the rest of the world slides into financial ruin he plans a radiant pathway to personal success and universal happiness. The catalyst for his miraculous transformation is a chance meeting with a young woman called Daisy, beginning a chain of unlik ely events that sees him quickly develop from pathetic failure to, in his eyes, a highly successful and brilliant entrepreneur and self-styled public benefactor. The story he tells of his glorious rise to meet the challenges of a worldwide economic downturn allows him to unleash his scorn towards people, institutions, and the whole world of commerce and finance - as well as to paint a self-portrait that drips with self-delusional comedy. ...Show more
$18.99
NZD
$19.99
(5% off)
Category: NZ Childrens
Simon likes girls, weekends and enjoys mucking about and playing practical jokes, but what's different is that Simon has muscular dystrophy - he's in a wheelchair and doesn't have long to live. This award-winning novel from David Hill is a funny, poignant, and devastatingly honest story about Simon and his friend Nathan's last year together, making the most of every single day. ...Show more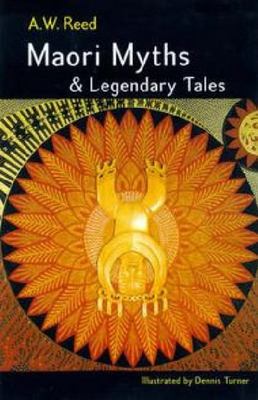 $29.99
NZD
Category: NZ Reference | Reading Level: good
This book was first published in 1946 as Myths and Legends of Maoriland, and subsequently reprinted four times before the second edition was published in 1958, followed by the third edition in 1961. It went on to become one of New Zealand's most recognised books of the genre, winning an Esther Glen meda l for the best children's book in 1947, and enjoyed considerable popularity in London, New York and Australia. This new edition retains the work of illustrator Dennis Turner and is presented with a stunning new cover based on the 'Rangi and Papa' mural, by highly acclaimed artist Cliff Whiting, which now hangs in the Beehive in Wellington. ...Show more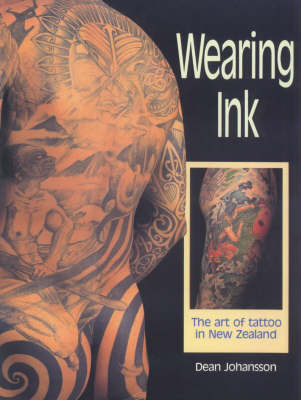 $19.99
NZD
$39.99
(50% off)
Category: NZ Art History | Reading Level: Very Good
Through the work of 20 of New Zealand's best tattoo artists and photography, this book presents some of the best examples of tattoo art in New Zealand, including traditional Maori and Polynesian designs.
$90.00
NZD
$99.00
(9% off)
Category: New Zealand | Reading Level: Very Good
Vaka Moana is a story of origins and identity; a voyage across thousands of miles and hundreds of generations, and a testament to the ingenuity and bravery of humankind. Published to accompany a major international travelling exhibition of the same name opening at Auckland Museum on 6 December in the ne w exhibition gallery, Vaka Moana brings together the latest scholarship on the peopling of the Pacific, traditional voyaging and navigation, and the modern renaissance of voyaging that has brought a resurgence in interest in Pacific cultures. Leading New Zealand and international scholars, writers and practitioners discuss the oral traditions of the great voyagers; the exploration and settlement of the Pacific (the last place on earth to be settled by people); the craft that made the journeys possible and the navigation methods that took people safely across empty oceans; the fateful meeting of two cultures - Pacific and European in the 17th, 18th and 19th centuries; and the revival in traditional techniques of boatbuilding and long-distance voyaging and the reawakening of Pacific pride. ...Show more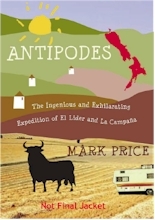 $34.99
NZD
Category: New Zealand
What can a modestly capable man of adventure do when every mountain has been climbed, every river navigated to its source, and every Guinness record stretched to impossibility?He can spin a globe of the world and discover that his small country has its own antipodes CampaLider'has gone before: through g orse and pines, skirting quarries and ponds, nimbly evading horses, pigs, nude farmersof noparticular- where in Spain, to photograph his would do La Campais funnier than any fiction. MARK PRICE works as a journalist ƒZealand and for TV3 News. He lives in Dunedin with La Campa ...Show more
$25.00
NZD
Category: NZ Reference | Reading Level: Near Fine
Ian Wedde's new poetry collection, his fourteenth, finds him still in business. At the heart of the book is the stunning 'Good Business' sequence, at once an ode to walking the side-streets of central Wellington and an elegy for the poet's father. Quietly hilarious, the poems are titled after Wellington businesses and institutions - Tony's Tyre Service, Metalworx Engineering, Wellington Scrap Metal, the KFC on the corner of Pirie Street and C O Products Ltd. Gradually, though, Wedde's jaunty and self-deprecating tone becomes more serious and elegiac. Other sequences include "Seven Dreams" and the lyrical but mordant "Arriving Blind", in which Wedde travels from Bangladesh to the south of France, playing with the contrasts of light and dark, dawn and dusk, arriving and departing, sight and blindness. ...Show more
Matariki
by Melanie Drewery
$19.00
NZD
Category: NZ Childrens
'Tonight we have to go to bed really early,' said Mum. 'Tomorrow morning we are going to have a surprise.' But what event would be so special to get you up in the middle of a cold New Zealand winter? Matariki is rising and the New Year is on its way.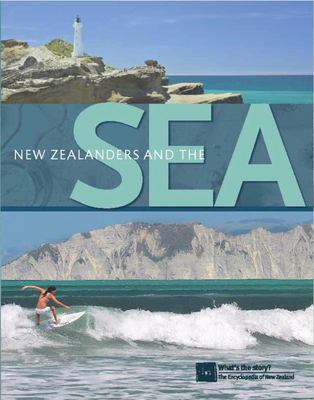 $29.99
NZD
$69.99
(57% off)
Category: NZ History | Reading Level: very good
This superbly illustrated book tells the many stories of New Zealanders and the Sea: From the science of oceanography and climate, to the history of boat building and shipping, lighthouses, castaways, the fishing industry, marine conservation, recreational boating and fishing, kaimoana and aquaculture a nd, of course, surfing. 272 pages in 286 x 210 mm format, colour and monochrome throughout Published November 2009. ...Show more