$35.00
NZD
Category: NZ Guidebooks
Prolific New Zealand travel writer Peter Janssen describes his favourite walks throughout Auckland and the Greater Auckland Region. From Mahurangi to Waiuku and the Waitakere Ranges to Waiheke Island, Peter describes family friendly walks which includes memorable highlights, whether it's a spectacular l andscape feature, a historic site, a great view or a special story about the city or area. With an influx of New Zealanders travelling around New Zealand, this makes the perfect gift for families planning their school holidays, Christmas holidays or just a relaxing break. Jam packed with over 200 beautiful walks, including: Travel directions, walking times, track and nature notes All walks are categorised geographically making it Very Easy to plan Totally updated with closed walks deleted and new walks included Family friendly ...Show more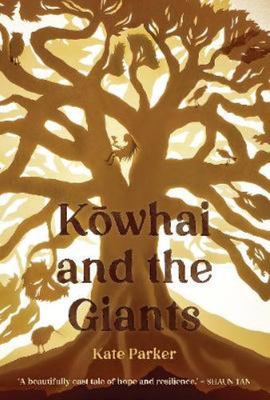 $30.00
NZD
Category: NZ Pictorial
'Kowhai first appeared from the golden glow of a beautiful flower . . . and her voice was the rain and the sea and the cry of a bird.' Follow Kowhai as she discovers a tiny seed's hope to build a great forest.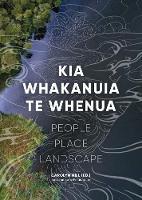 $55.00
NZD
Category: NZ Reference | Reading Level: near fine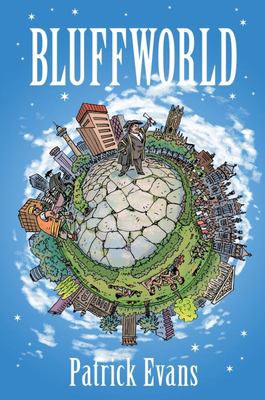 $35.00
NZD
Category: NZ Fiction
'Zum Bullshitter geht der Preis' - so said the great German author-philosopher Johann Wolfgang von Goethe in Die Leiden des jungen Werthers (1774). Or did he? Can we trust what we never quite knew about because we never quite got around to reading it in the first place? Is it safe to rely on what we ove rhear in the university common-room or even out there in the real world? And does it matter? In Bluffworld we are taken through the bildung of a master-bluffer, from his early days spent plagiarising student essays to his magisterial later lectures on the opening sentence of Moby-Dick and other works he's been led to believe might well be great literature, whatever that is. We learn to spot the difference between bullshit and horseshit, to understand the power of seeming, to use 'Quite' and 'Just so' to trigger verbal smokescreens when outflanked, to sense the sublime power of unoriginality all around us. Finally, we see the inevitable terminus ad quem (whatever that means) of the Meister-Bullshit-Künstler(?), as our hero confronts the apotheosis of bullshit in the bewildering word-world of the corporate university. All this and much, much less! Time for another all-staff barbecue! ...Show more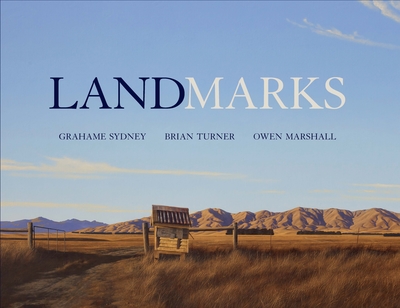 Landmarks
by Owen Marshall; Grahame Sydney; Brian Turner
$75.00
NZD
Category: NZ Pictorial | Reading Level: near fine
A handsome, landmark book celebrating the work of three of our literary and artistic heavyweights. The complementary work of artist Grahame Sydney, fiction writer Owen Marshall and poet Brian Turner was first brought together in the hugely successful Timeless Land in 1995. Its pages showed their shared, deep connection to Central Otago, to its vast skies, its wide plains punctuated by jagged ranges, its unique colours and its dwarfing effect on the people who pass through it. Twenty-five years later, this lavish new volume from these three long-time friends showcases a rich selection of their subsequent work, including recently written, previously unpublished pieces. Through their own marks about the land and its people, be it in ink or paint, they offer a love song to the South Island, in particular Central Otago. ...Show more
$19.99
NZD
Category: NZ Pictorial
One night on Nadia Lim's Central Otago farm a little chick hatches out of its egg ..."My, oh my, you're MARVELLOUS!" Mama whispers happily. "Welcome Marvellous Marvin, to our little family." This adorable picture book, inspired by a true story, includes family photos, egg-citing farm and food facts and a collectable Nadia Lim fluffy pancakes recipe. ...Show more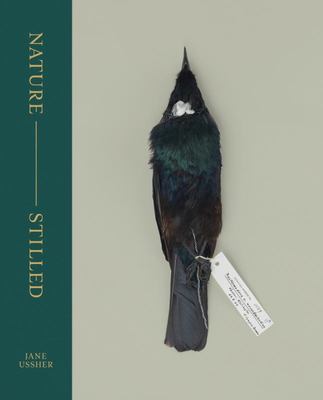 $70.00
NZD
Category: NZ Natural History
Award-winning photographer Jane Ussher had unprecedented access to Te Papa's natural history collection to shoot this outstanding book, and the result is a true treasure. Beautifully packaged, and stunningly photographed, it is a must-have for any book lover's collection and a perfect gift.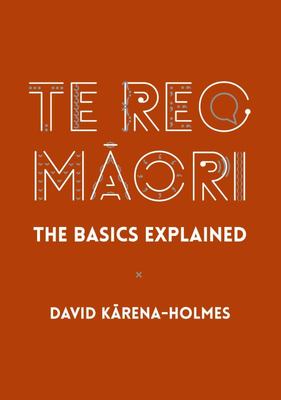 $35.00
NZD
Category: NZ Reference
The use of te reo Maori in daily New Zealand life is snowballing, as is demand for resources to make learning the language efficient and enjoyable. This book helps answer that demand. Here in simple terms is a thorough guide to the building blocks of grammar in te reo, showing how to create phrases, sen tences and paragraphs. After an introductory chapter on pronunciation and written forms of the language, 17 chapters introduce the main base words, particles and determiners that guide their use. The book employs real-life examples to illustrate how Maori grammar works day to day. Te Reo Maori: The Basics Explained draws on David Karena-Holmes' decades of experience teaching and writing about Maori language. Building on his previous works, this updated and expanded approach will be an essential companion for speakers at any level. ...Show more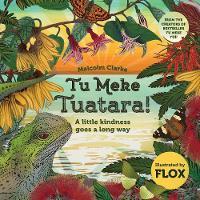 $30.00
NZD
Category: NZ Pictorial
 Tahi the Tuatara is down in the dumps and no matter what his friend, Roger the Ruru tries, nothing seems to change his mood. It's not until they answer a cry for help that their journey takes an unexpected turn. Tu Meke Tuatara! is a story about empathy, friendship and discovering that sometimes the be st way we can feel better about ourselves, is to help someone else. ...Show more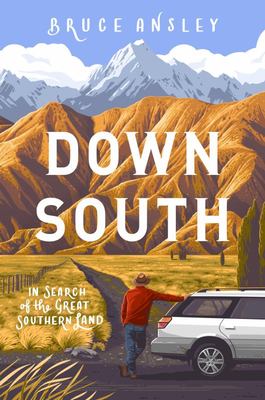 $49.99
NZD
Category: NZ Biography | Reading Level: near fine
In Down South, writer Bruce Ansley goes on a journey back to his beloved South Island. From Curio Bay to Golden Bay, in Down South writer Bruce Ansley sets off on a vast expedition across the South Island, Te Waipounamu, visiting the places and people who hold clues to the south's famous character. Not so very long ago, the South Island had most of New Zealand's people and just about all of the money. Gold miners found fortunes in the hills and rivers, sheep barons straddled mountains, valleys and plains. Wealthy southerners ruled the government. Where now lies the South Island's golden fleece? And what is its future? ...Show more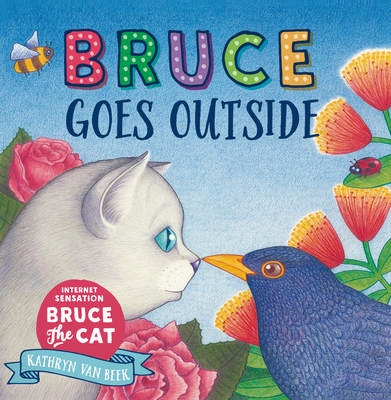 $19.99
NZD
Category: NZ Pictorial
Kate's tiny kitten wants to go outside. He struggles with the cat flap, annoys a bird . . . and ends upon the wrong side of the fence. What will Kate do? The kitten in Bruce Goes Outside is based on a real life cat. The real Bruce was found on the streets of New Zealand when he was just one day old. At first he was a tiny little creature who had to be bottle-fed around the clock, but now he's big and strong (and a little bit naughty). His story went global and now he has thousands of kind-hearted followers all over the world. Bruce lives with his humans and his "big sister" Jager, who is also a rescue cat. You can find out more about Bruce at facebook.com/brucethekitten or brucethecat.co.nz. ...Show more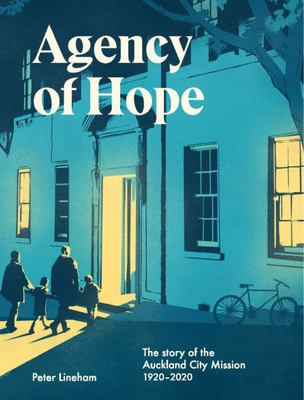 $50.00
NZD
Category: NZ History | Reading Level: near fine
A CENTURY OF AUCKLANDERS HELPING AUCKLANDERS. This lively history by well-known historian Peter Lineham features over 100 photographs and takes readers inside a remarkable organisation working at the front lines of a society in which poverty has become entrenched. For 100 years the Auckland City Mission has been the lynchpin of the citys compassion towards and support for the poor, the marginalised and the homeless. Perhaps the best known of the citys charitable organisations many thousands of Aucklanders have been involved with the work of the Mission. Its story, marked attimes by struggle, is colourful and peopled by memorable characters. ...Show more