$31.00
NZD
Category: Gift Books | Series: Affirmations
Love is the essence of life. It's the spine-tingling, mysterious force that unites people with all those close to them. Where there is love, we truly live. The Book of Love honours the enduring power of love; it brings together a lifetime journey of cherished memories into a rich tapestry of stunning im ages ad tender words that will fill hearts with joy and gratitude. ...Show more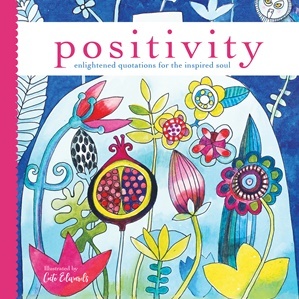 $35.00
NZD
Category: Gift Books
Every now and again, a book comes along and changes the way you imagine, act, engage and evolve. At its core, a positive message of spiritual evolution, nurturing love as a force for spiritual growth and grace. A sequel to the best-selling Philosophy, this delightful and enchanting volume is filled with exquisite illustrations from Australian artist Cate Edwards. Positivity is a handbook for living an inspired life. The perfect companion for life's journey. ...Show more
$19.99
NZD
Category: Gift Books | Series: The World of Ruby Red Shoes | Reading Level: 4+
RUBY RED SHOES LOVES TO LEARN - AND TO SHARE. LET RUBY WELCOME YOU INTO HER WORLD AND SEE HOW SHE SPENDS HER DAYS. The jolliest time of my whole day is when I hear it's time to play! As Ruby shares the fun and busyness of her life, this book looks at key times in a day and in a subtle way highlights the importance of routine, and also balance in our lives, including time for meditation and reflection. ...Show more
$20.00
NZD
Category: Gift Books
Chance is a black-and-white thinker until she realises that sometimes there are shades of grey. Chance is in Year 7 and thinks she has it all - a loving mother, dog Tiges, best friend and almost-sister next door. But when a reality TV team makes over her house, she discovers newspaper cuttings from the past that cause her to question the world as she knows it and everyone in it. Then she finds herself caught between two realities, identities and worlds. Face-to-face with the truth, Chance has a very difficult decision to make, which almost splits her in two. This powerful story explores what is true and what is fake in today's world. And while Chance is all about the truth, she ponders whether "Maybe being truthful was really just a big lie." ...Show more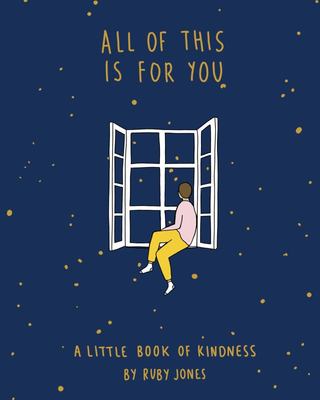 $24.00
NZD
Category: Gift Books
In this new book, celebrated artist Ruby Jones shares dozens of luminous, heartfelt, hand-lettered artworks and messages. Life can be a bit overwhelming sometimes, but Ruby's witty, compassionate, beautifully observed drawings never fail to bring a smile of recognition, while her practical words of advi ce remind us how lucky we are to be here - and how we can be kinder to ourselves, to the people in our lives, and to the world around us. A thoughtful gift for any person needing a little inspiration in today's world. 'I hope that on any given day, rain or shine, happy tears or painful ones, you can open this book and find a page that speaks to you.' -Ruby Jones ...Show more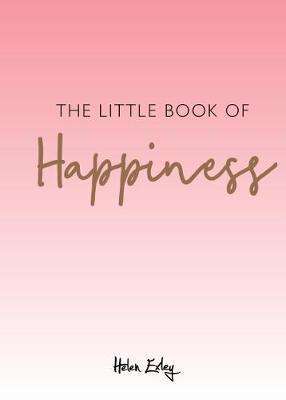 $14.99
NZD
Category: Gift Books | Series: THE LITTLE BOOK OF
The Little Book of Happiness is packed full of inspirational quotes that will help you unwind and improve your mood and wellbeing after life tries to pull you down. You will wake up more positive and ready to take on the world again with a smile.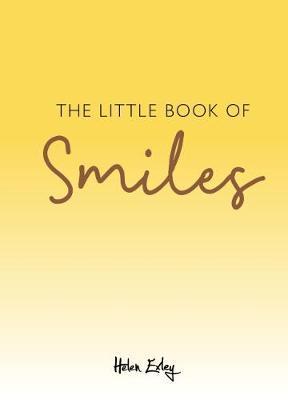 $14.99
NZD
Category: Gift Books | Series: The Little Book of
The Little Book of Smiles does what it says on the cover, full of positive happy quotations to help you keep a positive outlook even when life is a bit of a struggle.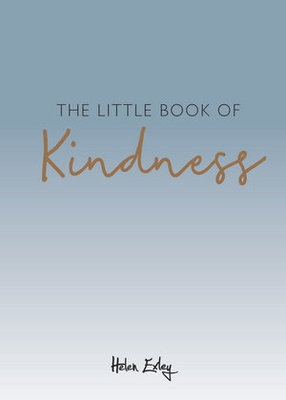 $14.99
NZD
Category: Gift Books
The Little Book of Kindness will help you to be kind to anyone that you come into contact with, it will also very importantly help you to be kind to yourself, every single day.
$30.00
NZD
Category: Gift Books | Series: The\Little Buddha Ser.
The journey of the Little Buddha began when Claus Mikosch and his four-year-old daughter used to go walking near a Buddhist temple, and she asked him questions about the Buddha. When Claus had the idea to collect their conversations, the Little Buddha was born. It is not a book about THE Buddha or about Buddhism. It is instead the story of a pretty normal Buddha who, tired of meditating beneath his Bodhi tree, embarks upon a journey. Inspired by Claus' travels to India, The Little Buddha: Looking for Love is the second book in the series: a universal tale of the human need to love and be loved. It carries the reader on a mindful journey in which the Little Buddha encounters a series of people wrestling with matters of the heart, meditates on love in its many forms, and unlocks the secret of love at the heart of life. ...Show more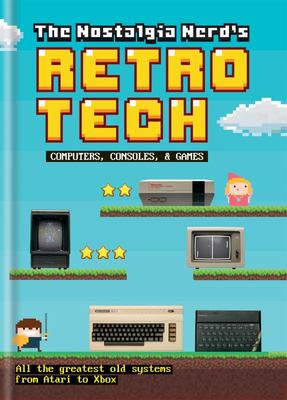 $34.99
NZD
Category: Gift Books | Series: Tech Classics Ser.
YouTube's most successful purveyor of computer nostalgia brings those stories to print.   This book celebrates the most exciting period in the history of technology - the arrival of the home computer and home gaming console. For a time, an exciting and ever-changing array of different companies fought for supremacy, leaving a lasting legacy of great gameplay and surreal design we'll never experience again.   Features screenshots of nostalgic games that will bring joy to the heart of anyone who grew up in the 80s or early 90s, alongside stunning studio photography of the computers that imprinted themselves on a generation's minds ...Show more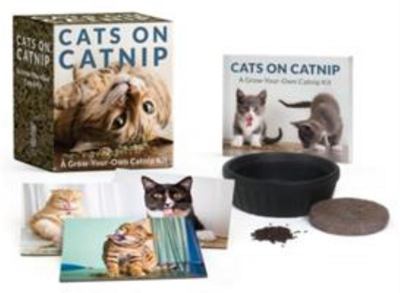 $20.00
NZD
Category: Gift Books | Series: Miniature Editions Ser.
This mini kit includes everything you need to grow your own catnip at home.   There are few things more adorable and hilarious than cats on catnip. Inspired by Andrew Marttila's book Cats on Catnip (Running Press, 2018), this mini kit includes everything a cat lover needs to grow their own catnip at h ome including:   Ceramic pot Package of catnip seeds Peat pellet that expands in water 3 magnets of funny cats eating catnip 32-page book with growing instructions and photos of cats playing with catnip ...Show more