$59.99
NZD
Category: Gardening
"An inspirational book, with encouraging words and down-to earth advice for achieving a year-round beautiful garden." --Michael Marriott, chief rosarian at David Austin Roses   In this practical and inspirational guide, Greg Loades presents a new style of planting: a fusion between classic cottage sty le and the new perennial movement. Using real gardens as examples, The Modern Cottage Garden teaches gardeners how to combine the best of both styles--big, colorful blooms and striking grasses and native plants--into one beautiful space that requires little maintenance and has a long season of interest. Fresh planting ideas for containers, small gardens, and diverse climates present an exciting style that can shine anywhere. ...Show more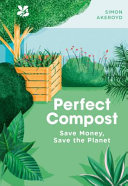 $15.00
NZD
Category: Gardening
Learn how to make and use nourishing compost for your garden with this handy little guidebook from an experienced National Trust head gardener. It's packed with useful tips for successful composting, from deciding what to put in your kitchen compost caddy to how to use the final product in your garden.   The author discusses the various composting set-ups you can choose, from simple plastic cone-shaped 'Dalek' bins to ingenious hand-rotated barrels and elaborate solar-powered hot composting systems, and gives full instructions to make a professional-looking three-bay compost heap from old pallets. Also covered are unusual and innovative techniques such as keyhole gardening and lasagne planting, and there's a guide to wormeries and, for the very adventurous, snaileries. He also reveals the many uses to which compost can be put in your garden, and not just to grow plants in - as a top dressing to keep your lawn looking fresh and green, as mulch for your flower beds, or, in liquid form, as a powerfully nutritious plant feed. And there's a handy guide to which bits of kitchen waste you can put into your compost, and which you really shouldn't. Finally, if you've always wanted an exceptionally environmentally friendly composting toilet, instructions are here. Beautifully illustrated throughout, this practical guide contains all the advice you'll ever need to get your compost going and use it to help your garden thrive. ...Show more
$85.00
NZD
Category: Gardening
"Dan Hinkley is a rare man, generous, inspired, and gifted with an eye for beauty that is given to few people. How I long to wander again in the galloping beauty of his garden at Windcliff. Here it is, in all its inspiring wonder." --Anna Pavord, author of Landskipping and The Curious Gardener Daniel H inkley is widely recognized as one of the fore­most modern plant explorers and one of the world's lead­ing plant collectors. He has created two outstanding pri­vate gardens--Heronswood and Windcliff. Both gardens, and the story of how one begat the other, are beautifully celebrated in Hinkley's new book, Windcliff.   In these pages you will delight in Hinkley's recounting of the cre­ation of his garden, the stories of the plants that fill its space, and in his sage gardening advice. Hinkley's spirited ruminations on the audac­ity and importance of garden-making--contemplations on the beauty of a sunflower turning its neck from dawn to dusk, the way a plant's scent can spur a memory, and much more--will appeal to the hearts of every gardener.   Filled with Claire Takacs's otherworldly photography, Windcliff is spectacular for both its physical beauty and the quality of information it contains.   ...Show more
$49.99
NZD
Category: Gardening
Featuring 20 gardens that showcase inspiring solutions to landscaping in limited spaces to maximum effect, this book displays elegant structured gardens, whimsical retreats, verandahs and balconies, potages brimming with edibles and subtropical hideaways. With more than 300 photographs that capture the essence of the gardens, landscaping features and plants used, this is a book that is both inspiring and practical. From a 1960's gem designed by famous architect Sir Miles Warren for his inner city apartment and office to a new rooftop garden and another planted with only edibles, this book shows a diversity of responses to spatial constraints. Many gardens have water features, most don't have lawns and a couple of gardeners have created little havens on the berms outside their homes. Extended captions, pull-out boxes and bullet-point solutions with lots of tips and plant suggestions from each gardener conveys information in an accessible manner. ...Show more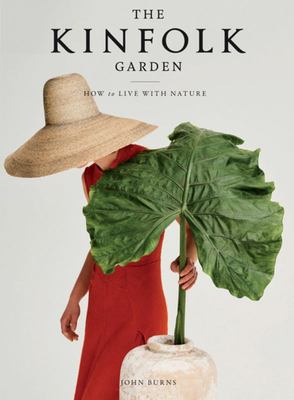 $104.00
NZD
Category: Gardening | Series: Kinfolk Ser.
Since the launch of its magazine in 2011, Kinfolk has grown into an internationally recognized brand known for its minimalist aesthetic and strong community of inspiring and influential creatives. Kinfolk's books, with a combined 335,000 copies in print, have applied this lens to cooking, home design, a nd work. Now, in The Kinfolk Garden, the team turns its eye to outdoor spaces and the many ways they enhance our lives and help us foster community. With a focus on spaces that bring the outdoors in and the indoors out and people who have found ways to expertly incorporate the natural world into their lives, the book explores the garden as a place for work, play, entertaining, and inspiration. Featuring 30 homeowners and their spaces in locations around the globe, The Kinfolk Garden offers an easy approach to bringing nature home. ...Show more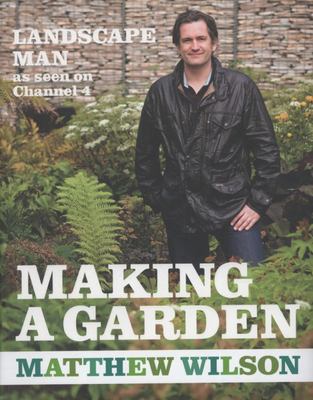 $19.99
NZD
$59.99
(66% off)
Category: Gardening
All gardeners are driven to create a landscape or garden that is their vision of perfection - whether that be a structured space complete with ordered tree avenues and immaculate rose beds, or a simple, inviting space for unwinding or entertaining. But just how do you go about turning that vision into r eality? Written to accompany Channel 4's prime-time TV series, Matthew Wilson's Making a Garden demystifies landscape and garden design and demonstrates how the ideas and techniques behind the incredible landscape projects featured in the series can be translated to your garden at home. Starting with the initial assessment and planning stages and using the gardens featured in the series as case studies, Matthew reveals the thinking that lies behind great garden design. He discusses the big issues that pre-occupy all gardeners: planning, providing for different needs, maximising space and working with nature. He goes on to show readers how to capture their vision and transform their space, covering topics such as enhancing light levels and choosing plants for colour, texture and form. ...Show more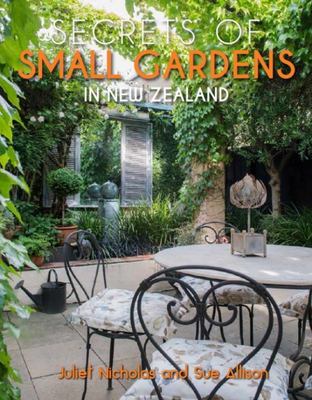 $49.99
NZD
Category: Gardening
Featuring 20 gardens that showcase inspiring solutions to landscaping limited spaces to maximum effect, this book displays elegant structured gardens, whimsical retreats, verandahs and balconies, to potagers brimming with edibles and subtropical hideaways. With more than 300 photographs that capture th e essence of the gardens, landscaping features and plants used, this is a book that is both inspiring and practical. From a 1960's gem designed by famous architect Sir Miles Warren for his inner city apartment and office, to a new rooftop garden and another planted only with edibles, this book shows a diversity of responses to spatial constraints. Many gardens have water features, most don't have lawns and a couple of gardeners have created little havens on the berms outside their homes. Extended captions, pull-out boxes and bullet-point solutions with lots of tips and plant suggestions from each gardener conveys information in an accessible manner. ...Show more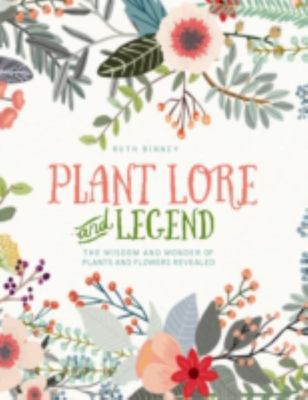 $25.00
NZD
Category: Gardening
Trying to understand the wonders and mysteries of the natural world has been a human preoccupation since the earliest times. It is therefore hardly surprising that from all corners of the globe a wealth of stories, myths and legends about plants has been passed down to us, gathered together in this fasc inating volume. AUTHOR: Ruth Binney has been studying the countryside and nature for over 50 years. She holds a degree in Natural Sciences from Cambridge University and has been involved in countless publications during her career as an editor. She is the also a bestselling author having published numerous books on the gardening, countryside, country sayings and customs. Ruth lives in Yeovil, Somerset. 100 b/w illustrations ...Show more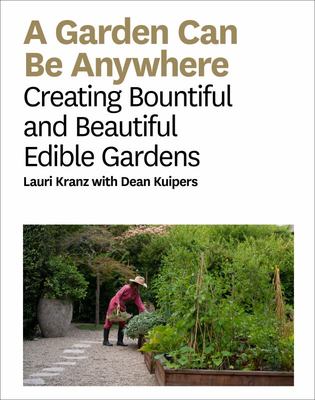 $65.00
NZD
Category: Gardening
Edible Gardens LA founder Lauri Kranz shares her secrets for planning, planting, growing, and maintaining luscious edible gardens, no matter the setting or size of the plot. Through gorgeous gardens created for her well-known clientele, including James Beard award-winning chefs, celebrities, rock stars , and more, Lauri shares her essential methods for growing abundant organic food. This practical guide is built around Lauri's philosophy that nourishment and beauty are not separate goals. It's also at the forefront of a gardening revolution, where more and more people are craving a patch of land for growing and the trend is toward edible gardens over ornamental gardens. A Garden Can Be Anywhere reveals Lauri's knack for providing both beauty and bounty in her clients' outdoor spaces. ...Show more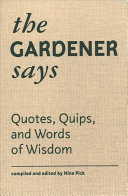 $34.99
NZD
Category: Gardening | Series: Quotes, Quips, and Words of Wisdom Ser.
The Gardener Says invites readers to a festive garden party where guests ranging from Gertrude Jekyll and Henry David Thoreau, to Michelle Obama and Michael Pollan share their insights and words of inspiration. Ranging from the humorous to the poignant, these quotes from gardeners, poets, philosophers, and landscape designers highlight both the joys and challenges of gardening--the exhaustion at the end of a long day's work, the satisfaction of seeing a flower blossom, the peace and happiness of time spent in quiet contemplation. A delightful hobby, a potent tool for ecological and social transformation, and a crucial reminder of our place in nature, gardening is, in the words of Mirabel Osler, the one occupation where "if you were to creep up behind someone at their work, you would find them smiling." ...Show more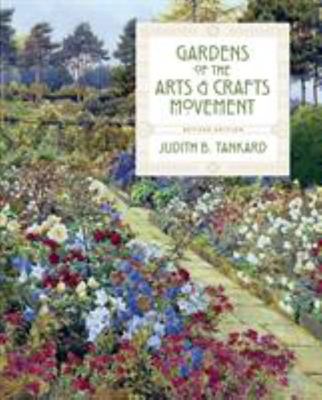 $100.00
NZD
Category: Gardening
In this revised edition of Gardens of the Arts and Crafts Movement, landscape scholar Judith B. Tankard surveys the inspirations, characteristics, and development of garden design during the movement. Tankard presents a selection of houses and gardens of the era from Great Britain and adds new examples from North America. With almost 300 illustrations and photographs, and an emphasis on the diversity of designers who helped forge the movement, this book is an essential resource for this truly distinct approach to garden design. ...Show more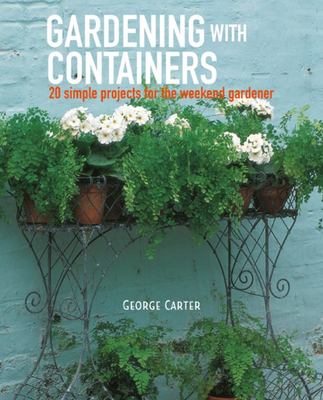 $40.00
NZD
Category: Gardening
Combining inspiration with practicality, Perfect Pots for Small Spacesoffers 20 exciting projects, each simple enough to complete in a weekend.   Containers come in all sorts of materials, sizes, and shapes, and can be used to enhance any outdoor space, from a small terrace to a large garden. In this highly informative and superbly illustrated book, award-winning gardener George Carter explains how to make the most of them. Divided into four sections--on terra cotta, masonry, metal, and wood--it has step-by-step instructions and ideas for seasonal planting plans that make container gardening accessible to all. Among the imaginative projects are painted pots, a wirework hanging basket, a rustic window box, a trough with trellis screen, a wooden obelisk, and a painted galvanized washtub. The projects are complemented by a plant directory, information on care and maintenance of containers and plants, and an extensive list of resources. ...Show more