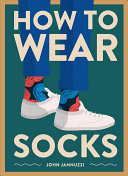 $24.99
NZD
Category: Fashion and Costume
A giftable illustrated guide to wearing socks, packed with history, upkeep and maintenance tips, and style advice Socks, a bare necessity in anyone's wardrobe, are often a one-and-done, wear-it-if-it's-clean kind of garment. You put them on, pull them up, and go about the rest of your day. But there's a lot more to a good sock than meets the eye, or the foot. Within the world of socks, there are a staggering number of options, from material to style to length to, of course, color and print. How to Wear Socks teaches you everything you need to know about socks. Written by fashion editor John Jannuzzi, the book includes a deep dive on the history, the basics, the key styles, and proper upkeep and maintenance. Once you have a solid foundation, Jannuzzi shows you exactly how to pair socks with different types of shoes. Whether they're black, white, short, long, or patterned, there are rules. The book also includes fun sidebars on Famous Socks and style tips from sock connoisseurs. How to Wear Socks proves that this fashion necessity should no longer be an afterthought. ...Show more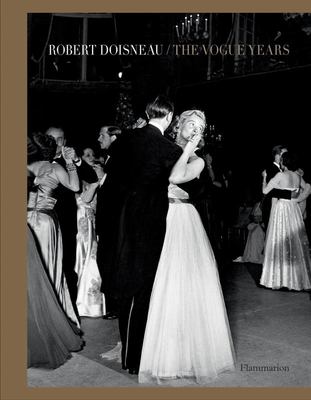 $50.00
NZD
$100.00
(50% off)
Category: Fashion and Costume
From high-society balls and fashion shoots to portraits of artists and scenes from urban life in France, this luxurious volume, published as a Swiss-bound hardcover with two paper stocks, showcases Doisneau's best photographs for Vogue Paris. Celebrated photographer Robert Doisneau worked for Vogue from 1948 until 1952, illustrating a post-war France filled with a renewed zest for life. His little-known images of haute couture featured models like Brigitte Bardot and Bettina, who he photographed in the studio and out on the streets. He chronicled the members of the Cafe Society in their stately homes and at glamorous costume galas, dancing the night away. Best known for his humanist approach, he masterly captured scenes from everyday life-from the grace of a wedding procession over a footbridge to the petulance of a child impatient for cake. Doisneau's photographs captured the spirit of the era, featuring celebrities like Karen Blixen, Picasso, Colette, and Jean Cocteau, jazz musicians, movie stars, and humble craftsmen at work. Legendary Vogue editor in chief Edmonde Charles-Roux's personal homage to the photographer-who was her friend and colleague-offers intimate insight into the man behind the camera, as complex and beautiful as the people and places he immortalized. ...Show more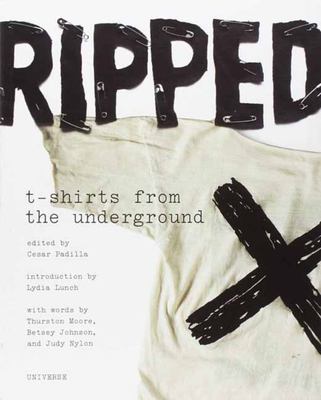 $24.99
NZD
$39.99
(37% off)
Category: Fashion and Costume
A visual history of counterculture music T-shirts, spanning the defining era of indie music. Ripped is the first book to document the shirts of the post-punk and indie period, after the submission of 1960s rock 'n' roll to mass popularity and before the onset of ironic consumerism. Carefully selected fr om the archives of vintage fashion collector Cesar Padilla, the 200 T-shirts in this book are classic examples of rare and extremely limited shirts created by and for the very bands who embodied the true essence of the DIY and indie movements--from The Ramones to Sonic Youth, John Cale, Talking Heads, Madonna, X, Pil, The Germs, and many others. Each shirt has been photographed in all its gritty, sweat-stained glory just as it was found--on the street, in a thrift store, or inherited from a friend. Introduced by Lydia Lunch, the book includes recollections and ruminations from musicians, fashion designers, and pop culture personalities on the enigmatic and enduring appeal of the rock band T-shirt. ...Show more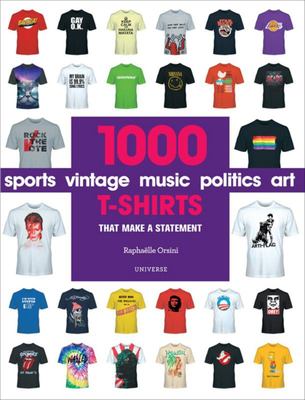 $39.99
NZD
$59.99
(33% off)
Category: Fashion and Costume
A visual history of the world's most popular and versatile streetwear, 1000 T-Shirts celebrates the evolution of the T-shirt into a fashion statement and urban design icon in hundreds of examples.   This definitive compilation is an encyclopedic cele- bration of the most popular, style-setting T-shirt s from the 1950s to the present. Included in this collection are every type of T-shirt, from counterculture slogans of the sixties and the heyday of the rock-band -tour commemorative T-shirt to today's tees, which run the gamut from high-fashion branding to innovative graphic designs.   This book showcases the rich graphic design culture and features photographs of T-shirts worn on the street, specially commissioned T-shirt graphics, T-shirt collections, and a survey of the best and coolest contemporary graphics from around the world.   1000 T-Shirts is sure to appeal to designers, illustra- tors, art directors, fashion buffs, and poculture junkies, as well as a general market of T-shirt enthusi- asts and collectors. ...Show more
$90.00
NZD
Category: Fashion and Costume
- An exhaustive appraisal of the Rolex watch, including studies of vintage models, current designs and special editions- Learn how to spot fakes using the same clues as the experts- Invaluable to any watch-lover, especially aspiring Rolex collectorsHorological trends flit by faster than ever in today's fast-paced society. But Rolex does not rely on gimmicks; theirs is a more perennial allure, with a reputation built on traditions and hard-earned skill. A company that innovates while paying homage to their roots, every Rolex is the cumulation of centuries of watchmaking expertise. Within this book you will find explanations of the making process, descriptions of the materials involved and expert commentary on what makes each Rolex wristwatch unique. The Book of Rolex demonstrates how each model fits its social milieu, present and past. It also addresses the multitude of fakes on the market, including the so-called 'Frankensteins' - watches made from a mixture of real parts and forgeries, which are notoriously hard to spot - imparting all the skills needed to pick counterfeits out of a line-up. A holistic view of Rolex watches, this book promises to be as timeless as the brand itself. Should you be considering a Rolex, this book will convince you of its worth as an investment. ...Show more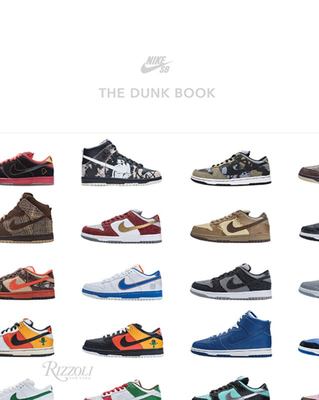 Nike SB - the Dunk Book
by Sandy Bodecker; Jesse Leyva; Nike; Sally Bodecker
$125.00
NZD
$140.00
(10% off)
Category: Fashion and Costume
The first book on Nike's iconic DUNK SB, a mid-rise basketball court staple that has in the last two decades become a colorful (and often irreverent) icon of skate and street wear. Created in 2002, the Nike Dunk was adopted from the court by skateboarders and sneakerheads to become an icon of the street s. An early catalyst to evolving sneaker culture as we know it today, the Nike Dunk has enjoyed a storied legacy of reinvention through numerous iterations and creative collaborations proving to be an integral part of a culture obsessed with sneakers. To celebrate this legacy, Nike SB: The Dunk Book is the first book to present the historical archive of one of the most important shoes ever created. Worn by an ever-growing list of elite riders at competitions all over the world, Nike Dunks are prized as much for their funky, one-of-a-kind designs as well as their high performance. Nike SB: The Dunk Book is filled with stunning images that tell the visual story of Nike SB's most iconic styles. Including Danny Supas, Staple Pigeon Dunks, De La Soul Highs, Paris Dunks, U.N.K.L.Es, and Supreme Dunk SBs, this volume flaunts the signature color-ways and craftsmanship that Nike SBs are known for. Through enlightening anecdotes by the likes of Futura and Paul Rodriguez, readers get intimate accounts of how their favorite sneakers came to be. Also featured are archival images of Nike SB's most recognizable skaters rocking the iconic sneakers, including Eric Koston, Richard Mulder, Grant Taylor, Omar Salazar, Reese Forbes, Brian Anderson, Theotis Beasley, and Daniel Shimizu. ...Show more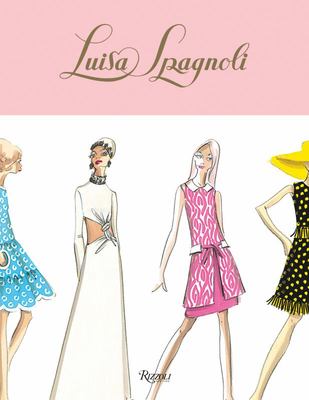 $215.00
NZD
Category: Fashion and Costume
A luxuriously illustrated book that captures the evolution of the venerable fashion brand Luisa Spagnoli over the past century. A must-have book for all lovers of Italian style and fashion. For decades, Luisa Spagnoli has represented a confident, feminine woman, whose elegance is both modern and sophist icated--a style that is beloved by women of all ages, based on quality tailoring and must-have pieces. This book presents the development of the Luisa Spagnoli style through her signature accessories and iconic garments, with vintage and contemporary illustrations, sketches, drawings, and never-before-seen material from the extensive company archives. It pays tribute to the enterprising spirit of Luisa, who--after founding the chocolatier Perugina and its hallmark Baci--transformed her hobby of knitting with angora wool into a women's clothing and accessories brand, which now boasts 170 outlets around the world. Luisa Spagnoli's brand was popular with Hollywood stars working in Rome, such as Esther Williams and Lana Turner, and Italian actresses, such as Sophia Loren and Anna Magnani. The Duchess of Cambridge Kate Middleton is also often photographed wearing Luisa Spagnoli creations. Based on an ethical work plan, business acumen, the ability to evolve over time, and a pioneering approach to marketing, Luisa Spagnoli is a unique figure on the Italian fashion scene that is celebrating 90 years of success. ...Show more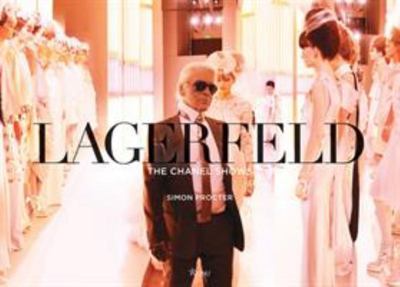 $175.00
NZD
Category: Fashion and Costume | Reading Level: 6 Craft/Fashion
Lagerfeld showcases in an oversize format ten years of Chanel's most influential fashion shows shot by English photographer Simon Procter. Over the past decade, fashion shows have evolved into monumental productions, requiring a level of sophistication and creativity on par with the clothes they present . This has been most evident in Paris at the now legendary runways of Karl Lagerfeld for Chanel. To capture the energy of the events, Procter visually re-creates the epic sets - from a luscious forest scene to a rocket launch - combining multiple photographs to illustrate in a single image the many perspectives of the intense but fleeting spectacle. The resulting artworks are held in collections worldwide and published in this book for the first time alongside never-before-seen candid images of Lagerfeld and the models preparing backstage. Lagerfeld offers the reader an unparalleled look into the wide-ranging creativity of one of history's most respected and iconic designers, making this an invaluable resource for all lovers of fashion and especially admirers of Chanel and Lagerfeld's incomparable legacy. ...Show more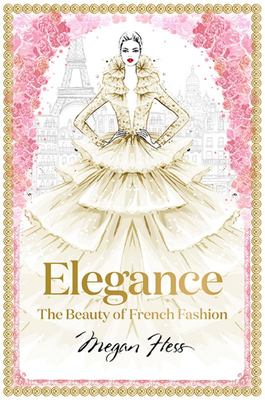 $32.99
NZD
Category: Fashion and Costume | Series: Megan Hess: the Masters of Fashion Ser.
Join internationally renowned fashion illustrator Megan Hess as she explores the timeless beauty and glamour of ten of France's best-loved designers in a stylish celebration of one of the world's favourite fashion destinations.   From the courts of Versailles to the cobbled streets of Paris, French fash ion has always been the epitome of elegance. Whether it's Dior's New Look, Yves Saint Laurent's Le Smoking jacket or Chanel's little black dress, the masters of French fashion understand that clothing is more than a craft: it's an art form.   Megan Hess's love for French style sparked her career in fashion illustration. In these pages, she unspools the threads of ten legendary designers - Chanel, Dior, Saint Laurent, Lanvin, Givenchy, Chlo , Balmain, Louis Vuitton, Herm s and Celine - to discover the origins of haute couture, pr t- -porter and everything chic.   Accompanied by Megan's exquisite illustrations of current and archival collections, Elegance: The Beauty of French Fashion tells the story of how France's iconic fashion houses have influenced the very fabric of design. ...Show more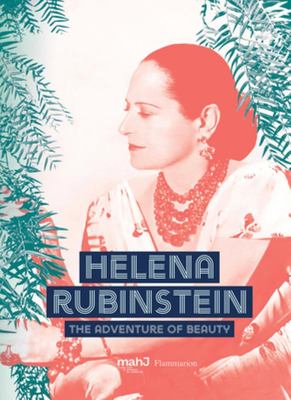 $55.00
NZD
Category: Fashion and Costume
Helena Rubinstein's remarkable life--from the inception of her beauty empire to the legacy she left behind--is celebrated in this comprehensive book that retraces her inspiring story. Helena Rubinstein was the first to establish the link between beauty and science, at a time when makeup was worn only by actresses and prostitutes. Progressive and a feminist, she made beauty accessible, using cosmetics as a means of emancipation. A daring pioneer, she founded a world-famous cosmetics empire with intelligence, courage, intuition, and business acumen. Her visionary marketing and publicity campaigns secured her brand's success, and she left behind 100 branches in 40 countries and 30,000 employees. Until the end of her life, the world's richest woman remained faithful to her humble Polish -Jewish roots and proud of her Yiddish accent. This illustrated biography recounts Rubinstein's life and legacy--the path to building her empire, her extensive art collection, her fascination with fashion and jewelry, and her groundbreaking achievements in launching the modern beauty revolution. ...Show more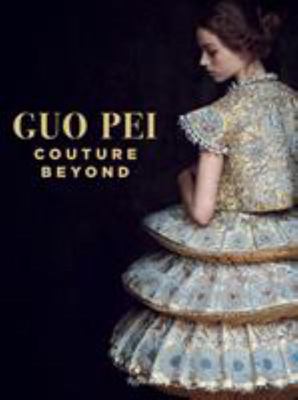 Guo Pei
by Colin Douglas Gray; Paula Wallace; Howl Collective Staff (Photographer); Lynn Yaeger (Introduction by)
$119.00
NZD
Category: Fashion and Costume
The first major book on China's leading couture visionary reveals the intricate craftsmanship and imperial glamour that has fashion publications worldwide declaring Guo Pei's creations "the Empire's new clothes." An exponent of artisan craftsmanship and theatrical fantasy often compared to Alexander McQ ueen and Sarah Burton, Guo Pei dresses Chinese state dignitaries and American celebrities alike in richly bejeweled creations of imperial opulence. The designer's first monograph, published on the occasion of her first solo exhibition, offers insight into the growing global influence of China and the complexities of its cultural transition.   The premier China-based fashion designer to figure prominently on the world stage, Guo Pei produces ornate embroidery and intricate designs that derive from the ancient traditions and symbols of her Chinese heritage, rendered in glamorous silhouettes. Andrew Bolton describes the approach as an "auto-orientalist" couture unprecedented in the "millennial history of Chinese dress." The grandeur of her work, from the aureate cape Rihanna wore to the 2015 Met Gala to a gown festooned with 200,000 crystals featured in the Beijing Olympics, distinguishes Guo Pei as a worthy heir to the grand tradition of haute couture.   Lush photography reveals the unprecedented detail achieved through the thousands of hours committed to each garment's workmanship, a signature of Guo Pei's atelier. This landmark volume presents a tableau of Guo Pei's resplendent work: expansive, unconventional, and otherworldly. This landmark volume accompanies an eponymous exhibition of dozens of the designer's dresses--the first in the United States--at SCAD FASH Museum of Fashion + Film. ...Show more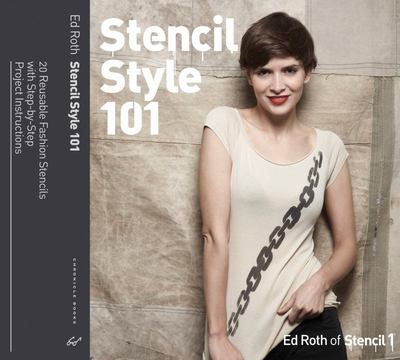 $24.99
NZD
$44.99
(44% off)
Category: Fashion and Costume | Series: Stencil 101 Ser.
Stencil Style 101 presents a whole new take on DIY fashion! Stencil maverick Ed Roth offers 20 stencils perfect for customising clothing and accessories. Patterns like argyle, hound's-tooth, chevron, leopard print and polka dots combined with iconic imagery such as feathers, buttons, records and stars m eans endless combination for personalized clothing that will make heads turn. The book includes 25 step-by-step projects for stenciling on leather handbags, trainers, wool coats, bike helmets, bangles and so much more! Best of all, the stencils can be used again and again: just clean, dry and store in the handy folder. ...Show more