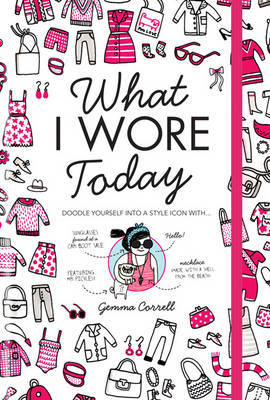 $23.00
NZD
Category: Fashion and Costume
Part sketchpad, part journal, this is a totally customizable record of how you like to dress, what you love to do and who you really are. Maybe you're a budding artist or a haute couture designer. Maybe you can't draw much more than a stick man, but gosh darn it, you like clothes and colouring in. Whoev er you are, so long as you like having fun with fashion (the way you wear it), and have a pencil to hand, you can scribble, sketch and doodle your way through a year's worth of your best outfits, or biggest fashion mistakes. Whichever you're most proud of, really. So, explore your creative side and get in touch with the most fashionable person you know - you! ...Show more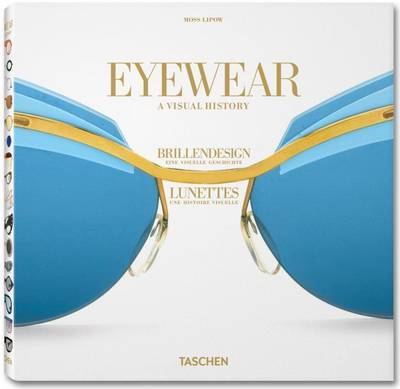 $125.00
NZD
Category: Fashion and Costume
This is an optical opulence. This is an eye-popping book spectacle. Eyeglass designer Moss Lipow trawled eBay, auction houses, garage sales, and flea markets worldwide to amass glasses and photographs for his massive eyewear collection. This book, which traces eyewear's journey over the past millennium, features the best examples from Lipow's collection as well as models from other world class collections. Considering the wealth of examples included herein-such as prehistoric whalebone eye guards used by Eskimos, 13th century wooden rivet spectacles for Italian clergy, Medieval strap-on leather goggles, lorgnettes worn by 19th century dandies, pince-nez and monocles, early 20th century aviator sunglasses, and Godard's mod plastic frames-it's abundantly clear that eyewear has experienced a surprising and fascinating evolution; what was once a purely practical apparatus has grown into a multi-billion dollar global industry catering to both the visually impaired and the fashionably inclined. Accompanying the wealth of images in this wide-ranging volume are insightful texts informed by a wide variety of sources including ancient texts, old catalogues, vintage magazines, and out-of-print publications of every kind. ...Show more
$85.00
NZD
Category: Fashion and Costume
One dress. Four women. An amazing destiny.Charlotte Malone is getting married. Yet all is not settled in the heart of Birmingham's chic bridal boutique owner. Charlotte can dress any bride to perfection-except herself. When she discovers a vintage mint-condition wedding gown in a battered old trunk, Cha rlotte embarks on a passionate journey to discover the women who wore the gown before her.Emily in 1912. Mary in 1939. And Hillary in 1968. Each woman teaches Charlotte something about love in her own unique way. Woven within the threads of the beautiful hundred-year-old gown is the truth about Charlotte's heritage, the power of faith, and the beauty of finding true love. ...Show more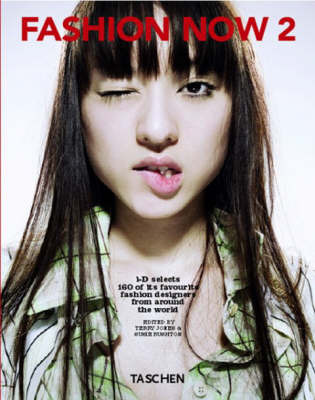 $34.99
NZD
Category: Fashion and Costume
The iconic British style magazine "i-D" delivers a guide to the world's most important designers.Fashion Now 2 is illustrated with the very best fashion photography and styling, extracted from the archives of the magazine that celebrates its 25th anniversary in 2008.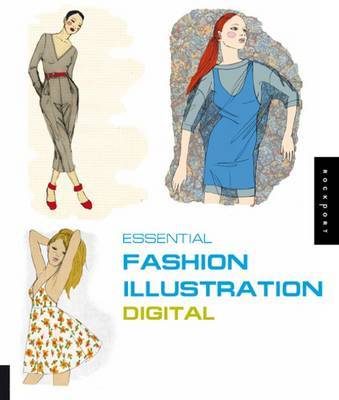 $75.00
NZD
Category: Fashion and Costume
Essential Digital Fashion Illustration is a complete, in-depth tutorial that guides readers step-by-step through the digital techniques typically employed in fashion design and illustration. Through dozens of practical exercises, readers improve their skills using tools such as graphics tablets, scanner s, cameras, Adobe Photoshop and Adobe Illustrator, vectorizing, adding color, and applying textures, transparencies, collages, and patterns. Each of the exercises also includes definitions for the technical terms used as well as handy tips from leading fashion designers. Essential Digital Fashion Illustration is an essential guide for amateurs or beginners who want to make a start in the world of fashion illustration and design, as well as for professionals already established in the sector who want to improve and polish their techniques. ...Show more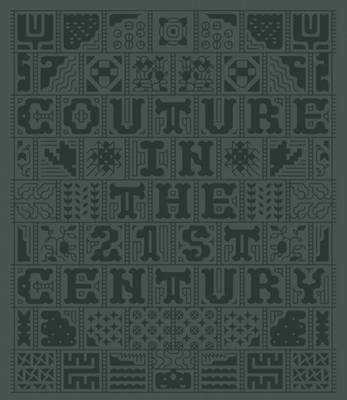 $120.00
NZD
Category: Fashion and Costume
This lavishly illustrated book features essays from thirty of the world's top designers who talk about fashion in the first decade of the 21st Century with its emphasis on craftsmanship and traditional techniques and pay loving homage to the iconic couturiers of the past, expressing how their creativity and attention to detail has forever shaped fashion's future. The book features the first-ever personal essays on couture by today's most lauded contemporary designers such as Giorgio Armani and Oscar de la Renta plus the fresh faces who design for the top design houses: Pier Paolo Piccioli and Maria Grazia Chiuri for Valentino, Stefano Pilati for Yves Saint Laurent and Riccardo Tisci for Givenchy. Each designer describes their view of couture and the inspirations drawn from iconic figures such as Christian Dior, Yves Saint Laurent, Elsa Schiaparelli, Coco Chanel, Madeleine Vionnet, Madame Gres and Paul Poiret. Essays are complemented by photographs and fashion illustrations plus an intimate portrait of the designer by photographer Rankin, world renown for capturing the wit and personality of his subjects. Couture in the 21st Century captures the allure of couture in the hands of the world's best-known designers. It is a must-have for anyone interested in fashion and culture.   This fantastic limited edition gift book is cloth bound with a uniquely designed, foil-blocked cover and individually shrink-wrapped. ...Show more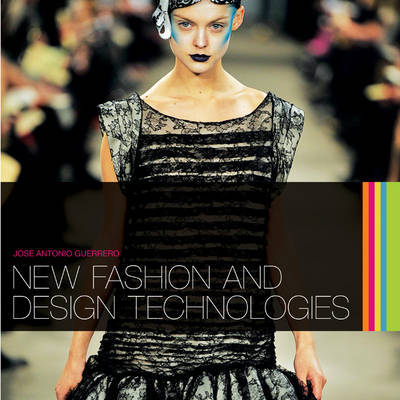 $60.00
NZD
Category: Fashion and Costume
This is a highly comprehensive guide to using new technologies in fashion from the original design via production through to the marketing of finished wares. The content and presentation have been carefully monitored in order not to be too ephemeral, i.e. so that the information doesn't become obsol ete too quickly. Highly illustrated and completely international in nature, this is an excellent handbook for anyone working in the fashion field. ...Show more
$70.00
NZD
Category: Fashion and Costume
A comprehensive look at the development of fashion from the late 18th century to the present. The Chronology of Fashion traces the history of fashion from the late 18th century up to the present. Following a strict chronology, it pinpoints the times when a distinctive style of suit or dress, hat or handbag, cut or style of hair or fabric, or indeed an entire look attained its peak of popularity and influence. Highly illustrated with full figure images, silhouettes and swatches of materials, the book also looks at key designers, how fashion has played a crucial role in art and film and the trends that identified and defined various periods. This book should be a must for anyone interested in fashion and its development. ...Show more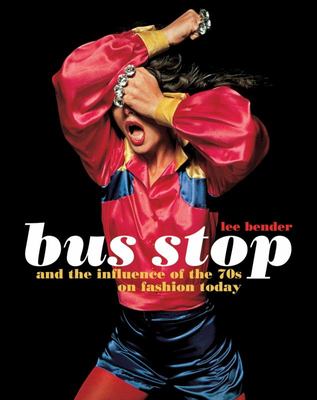 $55.00
NZD
Category: Fashion and Costume
A look at the iconic 1970s fashion chain and the influence the designs of the 1970s have on fashion today. Bus Stop was one of the key fashion stores of the 1970s. In this book, Lee Bender, the founder of Bus Stop, looks at how the shops and their distinctive fashion designs developed and how fashion to day is influenced by this era of design. The result is a book that will appeal not only to people interested in the fashions of the 1970s, but also to current students interested in developing their own lines and working with vintage designs. ...Show more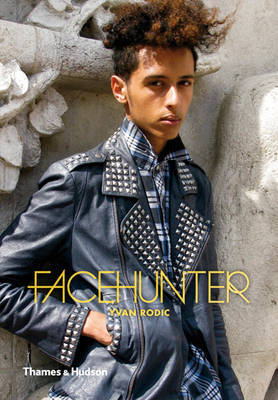 $52.00
NZD
Category: Fashion and Costume
Face Hunter travels the globe, snapping the most stylish looks in the street and discovering beguiling individualists in some 30 countries. This book features over 300 photographs, accompanied by Hunter's observations from the frontline of fashion: the street corner.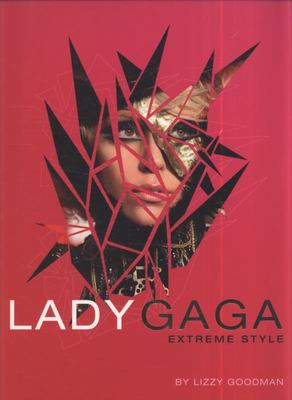 $45.00
NZD
$46.00
(2% off)
Category: Fashion and Costume | Reading Level: very good
She's had four number one hits in the UK in the past fourteen months. She took home two Grammy awards in 2010. She's sold out shows in the UK, North America, Australia, Europe, and Japan. She's a global phenomenon, and one of the most powerful female artists in the world. But just like every girl in the world, she loves to dress up! From glitter skeleton corsets and white pleather go--go boots to bubble dresses and chain mail hoods, Lady Gaga exploded on the international fashion scene almost as quickly as she burst onto the music scene. In this lavishly illustrated style guide, Lizzy Goodman, a music and fashion writer for Rolling Stone, Elle and New York Magazine, explores the fashion chameleon that is Gaga. Loaded with 120 brilliant colour and black and white images, you'll see the many faces of Lady Gaga and the impact of her style on art and fashion. With chapters covering everything from her dabble in the burlesque and bondage chic to her penchant for architectural and origami-inspired outfits, Gaga has never shied away from exposing herself. And since fashion is never just about the clothes, there are gorgeously illustrated chapters that cover her hair and nail art, make--up, shoes, accessories and tattoos-all of which play an essential role in the Haus of Gaga. So who is the girl fishing in 8--inch heels? Who is the singer in the blood-drenched bodysuit? Who is the woman behind the sunglasses? Now is your chance to find out. ...Show more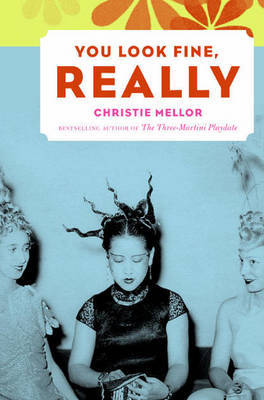 $45.00
NZD
Category: Fashion and Costume
The world, apparently, thinks women need a makeover. If their teeth are less than white from the love of a strong cup of tea, they must be bleached to a blinding brightness. Waists should be whittled, nether regions made smooth and hairless or adorned with hearts or landing strips. Thighs must be sculpt ed, noses straightened, arms toned. Our homes, must be spotless, well-designed showplaces, our dress size, zero. Now that the 40s are the new 30s, there is no excuse to be anything less than stunning. Not quite, says Christie Mellor. Full of real style and beauty tips, and more information about lipstick than a woman has a right to know, "You Look Fine, Really" will help any female over the big 4-0 become her truly fabulous self, without injecting unnecessary fillers into her forehead. In short, kicky chapters like 'Foundation: Your Own Personal Vinyl Siding,''Your Mid-Life Fashion Crisis: Now What?' and 'Survival Skills for the Mature Woman,' Mellor inspires women to claim their own personal style and uncover their inner fun-goddess. ...Show more