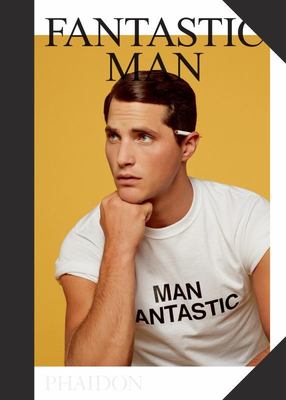 $70.00
NZD
Category: Fashion and Costume
Charismatic, compelling and trendsetting, 69 of the world's most influential and creative men presented by cult style-bible Fantastic Man. Twice a year for the last 10 years Fantastic Man has chronicled the world's most stylish and influential men through insightful interviews and the lenses of equally stylish and influential photographers. David Beckham, Tom Ford, Ewan McGregor, Helmut Lang and many others have been cast in a new light by a magazine heralded not only for its witty editorial and award winning design but for the iconic photographers (Juergen Teller, Bruce Weber, Wolfgang Tillmans) who have shot for them as well. Fully illustrated, Fantastic Man represents the best of the magazines's archives, offering a fascinating portrait of contemporary men's style and a unique viewpoint on what defines masculinity in the 21st century. The publication celebrates the ten-year anniversary of Fantastic Man magazine. Elegant and cool, the book reflects the magazine's signature aesthetics. ...Show more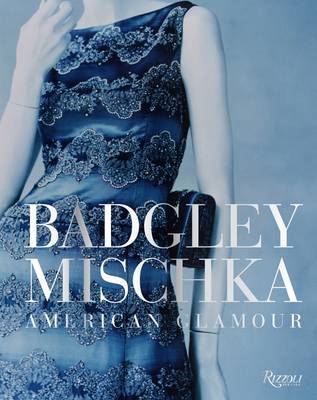 $139.00
NZD
Category: Fashion and Costume
This lavish volume is the first to celebrate the designs of duo Mark Badgley and James Mischka, the authorities on the evening dress. After meeting at Parsons School of Design in New York and embarking on separate apprenticeships at major fashion houses, Mark Badgley and James Mischka joined forces to f orm Badgley Mischka in 1988. By the time Winona Ryder walked the red carpet at the 1996 Academy Awards in their gown encrusted in crystal and pearl beads, the design duo had become synonymous with elegant and luxurious evening dresses. Informed by a streamlined 1940s Hollywood silhouette while employing exquisite beads crafted in India, Badgley Mischka have become the arbiters of old Hollywood glamour. Their commitment to classic American beauty continues to reign on the red carpet today. As Mark and James say, glamour always works. Badgley Mischka follow in the great haute-couture tradition of legendary fashion houses such as Christian Dior and Adrian, who continue to inspire them season after season. These pages showcase the long-celebrated silhouettes skinny beaded dresses, fishtail and ball gowns, and cocktail dresses inspired by the masters of a bygone era. Embellished modern evening gowns imbued with the allure of Hollywood s golden age have been Badgley Mischka s signature voice for more than twenty-five years, and this book is a celebration of the evening dress in all its shimmeringglory." ...Show more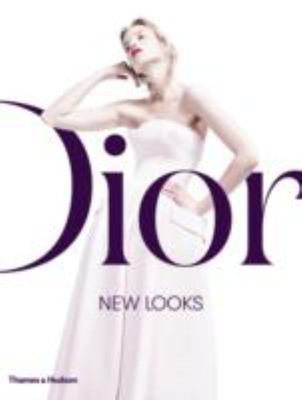 $135.00
NZD
Category: Fashion and Costume
Christian Dior achieved immortality with his first collection in 1947. His 'New Look' amazed the world as it emerged after wartime austerity, and reset the boundaries of modern elegance. Dior's search for the perfect line and the ideal silhouette has been celebrated by couturiers of the first rank: Yves Saint Laurent, Marc Bohan, Gianfranco Ferre, John Galliano have all made their distinctive contribution. Now Raf Simons has made his mark with emphatic reference to the House's history. This book honours Dior's influence by celebrating the elements of style for every generation since 1947, through inspired pairings of classic and contemporary photographs. Six thematic chapters express outstanding Dior characteristics, including the silhouette, the evening gown and the eternal muse in short, the aspects of the House that lend it unique distinction both then and now. The most beautiful fashion plates from Dior's own time sit beside examples of the house's creations through the decades, including the latest by current designer-in-chief, Raf Simons. The resonance between classic archive photographs and the latest most up-to-date frames is clear and compelling. ...Show more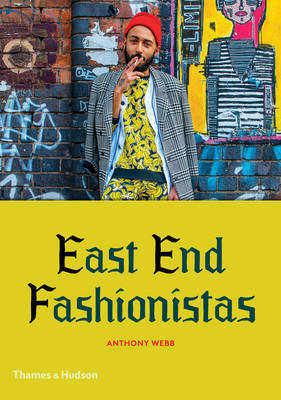 $40.00
NZD
Category: Fashion and Costume
Multicultural, adjacent to London's wealthy financial district, home to artists and designers of all stripes, funky boutiques and a vibrant night-life, the East End is alive with creative possibility, and its inhabitants are stylishly individual and self-fashioned to the extreme. Photographer Anthony We bb, who travelled the world to photograph the most interesting destinations in Thames & Hudson's StyleCity series, has trawled the streets of East London, using his metropolitan savvy to present the colourful characters and inspirational personalities in a heady mix of fashionable portraits animated by aphorisms culled from the wisdom of urban life. ...Show more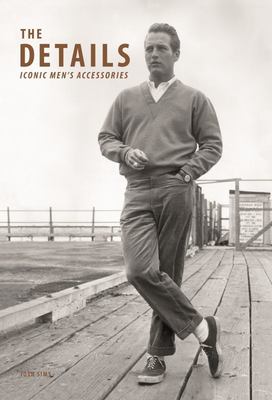 $50.00
NZD
Category: Fashion and Costume
The Details identifies the authentic classics amongst men's accessories and explains how each item has developed. The book tells the stories of their design; the brand, company, or iconic figure that started it all; and how each item has shaped the way men dress today. The leather biker boot, as we know it today, takes its stylistic cues from the toughened boots worn by the loggers and railway engineers of the American industrial revolution. The origins of the ubiquitous baseball cap can be traced back to the New York Knick's team caps of 1849 which were made of straw. From classic diving watches to the simple pocket square, The Details examines the most important of men's accessories and offers a complete guide to choosing your own examples. ...Show more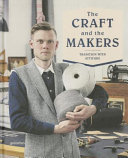 $114.00
NZD
Category: Fashion and Costume
Craftsmanship is an expression of quality, passion, and mindset. This book is a showcase of crafted products created by small manufacturers. Craftsmanship is in more demand than ever and small manufacturers are experiencing an overwhelming renaissance. We are increasingly looking for products that last and have their own histories; things that meld form, function, and emotion into a compelling entity. This desire will continue to shape our attitudes toward consumer and luxury goods as well as innovation for the foreseeable future. Today, there are already many people who are not concerned with a logo, chasing the next trend, or contributing to a disposable society. They would rather seek objects of real value and own things with which they can truly identify. The Craft and the Makers showcases savvy businesses that are choosing to focus on craftsmanship and aiming to create things with a soul. A decisive role is played by melding tradition and innovation --from the raw materials used to the finished product. The book introduces small enterprises as well as the personalities that drive them. These artisans are using their skills to produce handicraft that meets the highest standards. Whether furniture, porcelain, or leather goods, all of the products featured here offer today's true luxury: the perfect fusion of creativity and craftsmanship that results in quality and durability. Reflecting this spirit, every page is a testament to the products created with heart that are much more than a sum of their parts. ...Show more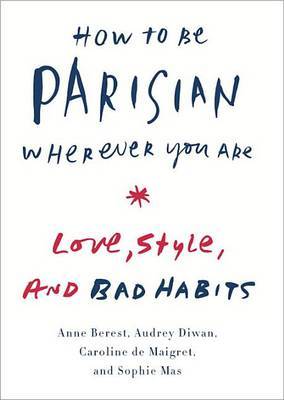 $40.00
NZD
Category: Fashion and Costume
From four stunning and accomplished French women -- at last -- a fresh and spirited take on what it really means to be a Parisienne: how they dress, entertain, have fun and attempt to behave themselves. In short, frisky sections, these Parisian women give you their very original views on style, beauty, culture, attitude and men. The authors--Anne Berest, Audrey Diwan, Caroline de Maigret, and Sophie Mas -- unmarried but attached, with children -- have been friends for years. Talented bohemian iconoclasts with careers in the worlds of music, film, fashion and publishing, they are untypically frank and outspoken as they debunk the myths about what it means to be a French woman today. Letting you in on their secrets and flaws, they also make fun of their complicated, often contradictory feelings and behavior. They admit to being snobs, a bit self-centered, unpredictable but not unreliable. Bossy and opinionated, they are also tender and romantic. You will be taken on a first date, to a party, to some favorite haunts in Paris, to the countryside, and to one of their dinners at home with recipes even you could do -- but to be out with them is to be in for some mischief and surprises. They will tell you how to be mysterious and sensual, look natural, make your boyfriend jealous, and how they feel about children, weddings and going to the gym. And they will share their address book in Paris for where to go: At the End of the Night, for A Birthday, for a Smart Date, A Hangover, for Vintage Finds and much more."""How to Be Parisian Wherever You Are" will make you laugh as you slip into their shoes to become bold and free and tap into your inner cool." ...Show more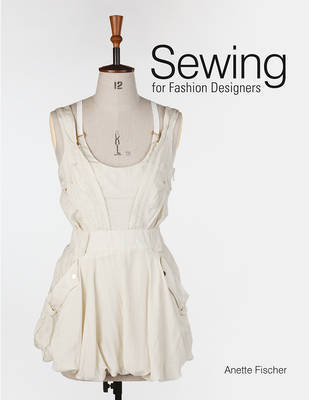 $90.00
NZD
Category: Fashion and Costume
This comprehensive guide explores the fundamental sewing methods fashion designers need and teaches professional garment construction. Chapter One introduces sewing tools and machinery (including industrial machines). It discusses how to work with patterns and explains cutting-out methods. Chapter Two i s devoted to different fabrics and how they work, focusing on the construction of a garment, including fastenings and trimmings, and the use of materials to support structured pieces, such as corsets. Hand-sewing techniques and basic seams are explored in Chapter Three. Techniques are demonstrated with step-by-step photographic guides combined with technical drawings. A guide to making garment details and decorations, such as pockets, waistlines, and necklines, is found in Chapter Four. Chapter Five addresses fabric-specific techniques, for everything from lace to neoprene. The best technical approaches to use for patternmaking and construction are discussed for each fabric. Catwalk images demonstrate how these kinds of techniques are employed by designers. ...Show more

$140.00
NZD
Category: Fashion and Costume
With specially commissioned photography, this unprecedented volume celebrates a legacy of accessories design by the legendary couture house of Valentino.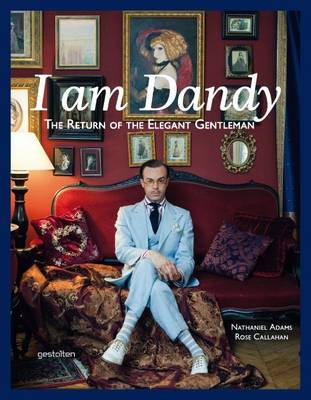 $99.00
NZD
Category: Fashion and Costume
The dandy is back! Today more men are discovering dandyism and giving it their own contemporary look. Callahan and Adams capture the styles, attitudes and philosophy of dandyism in all its nuances.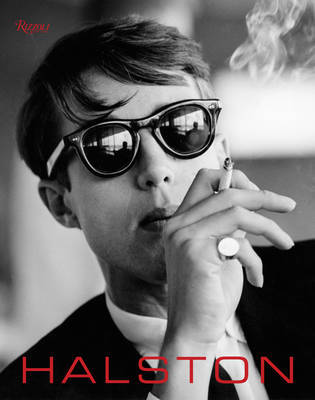 $139.00
NZD
Category: Fashion and Costume
Written by Halston's niece and confidante, this is the first monograph to chronicle the designer's life and his glamorous, minimalist aesthetic that personified American fashion in the electric 1970s. After rising in the fashion world from his beginnings as a milliner for Bergdorf Goodman, Roy Halston F rowick (1932–1990) launched his eponymous womenswear label in 1968, buoyed by his connections with socialites and celebrities. As the creator of Jackie Kennedy's signature pillbox hat and as Liza Minnelli's fashion guru throughout the 1970s and '80s, Halston was synonymous both with American style's modern, glamorous look and an A-list clientele. The Halston look continues to be revered today as a marker of American fashion at its peak. This book chronicles the ultrachic Halston's journey from his homespun roots to the acme of urban fame, illustrated through the lens of the author's personal archives and early sketches, as well as unseen Joe Eula and Stephen Sprouse drawings. His story unfolds through the author's interviews with Jane Holzer, Marisa Berenson, Joel Schumacher, and Jeffrey Bilhuber, among others, all of whose personal narratives are essential to Halston's enduring legacy. Spotlighting his most important design achievements and his collaborations with luminaries such as Martha Graham, Elsa Peretti, and Hiro, this book presents to readers the untold story of Halston and solidifies hisplace as a key designer in American fashion. ...Show more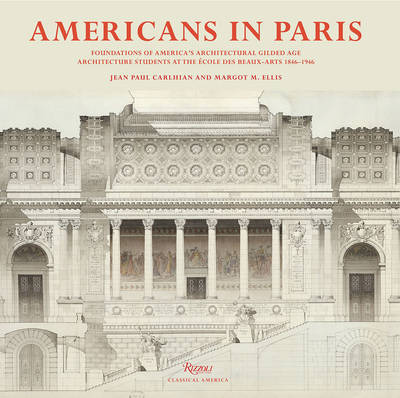 $150.00
NZD
Category: Fashion and Costume
A lavishly produced volume documenting the work and history of American architecture students at the influential Ecole des Beaux-Arts, Paris. The Ecole des Beaux-Arts in Paris, renowned as one of the great art and architecture schools, is the namesake and founding location of the Beaux-Arts architectura l movement. Known for demanding classwork and setting the highest standards, the Ecole attracted students from around the world, including the United States, where students returned to design buildings that would influence the history of architecture in America, including the Boston Public Library of 1888-95 (Charles McKim of McKim, Mead and White) and the New York Public Library of 1897-1911 (John Carrere of Carrere and Hastings). This book presents a comprehensive overview of the seminal early work of a century of American architects who studied at the famous school before going on to design and build many of the nation's most important buildings and monuments. ...Show more