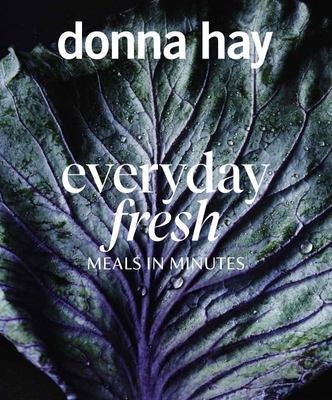 $50.00
NZD
Category: Cooking Chef
From Australia's bestselling and most trust cook comes a stunning new book featuring super-fresh, super-fast recipes to help you feel nourished and energised ... and ready to savour life. 'One of the questions I get asked most frequently is if I still cook at home. The answer is yes. Absolutely. As oft en as possible.'There are days when it feels as though there's barely time to eat dinner, let alone prepare it. Donna knows on days like these, we all need a little Everyday Fresh in our lives. We all want to create delicious meals packed with flavour and everything that's good for us, with a minimum of fuss. And that's exactly what Donna Hay delivers. 'Simple made special' is the foundation of almost every recipe Donna has ever written. She's all about the classics, but also about a flexible, fresher approach to eating. She's constantly on the lookout for ways to make something easier, healthier, quicker or a little more on-trend - and she also loves a cheat, a quick-fix or anything that can be made in one bowl, that still tastes great. 'If I can create a dish that makes someone feel better because it's mouth-wateringly delicious, packed with nourishing vegetables, or helps them bring a little more balance to their life - that's success!' ...Show more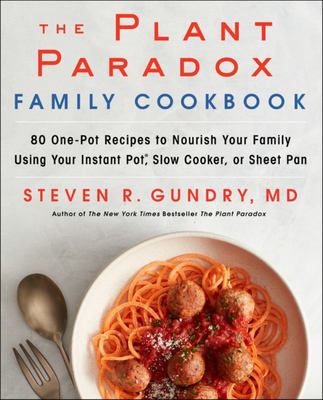 $35.00
NZD
Category: Cooking Chef | Series: The\Plant Paradox Ser.
From the New York Times bestselling author of The Plant Paradox comes a guide to one-pot cooking for the whole family, with a special focus how to make the Plant Paradox program kid-friendly. Since the publication of The Plant Paradox in 2017, hundreds of thousands of people have embraced Dr. Gundry's nutritional protocol--and experienced life-changing results. But most of Dr. Gundry's readers aren't cooking for themselves alone. "How can I extend this way of eating to my entire family? And is it safe for my kids?" are the questions he is most often asked. In The Plant Paradox Family Cookbook, Dr. Gundry reassures parents as he sets the record straight, providing an overview of children's nutritional needs and explaining how we can help our kids thrive on the Plant Paradox program--a diet low in lectins. Dr. Gundry offers shocking evidence of how the Plant Paradox program is not only "safe" for kids, but also the best possible way to set them up for a lifetime of health and responsible eating. As research continues to bear out, a healthy microbiome--or "gut"--is the cornerstone of human health. The foods we eat at the beginning of our lives have a long-term impact on the makeup of our microbiome. Lectin-containing foods--such as grains, legumes, certain fruits and vegetables, and conventional dairy--damage it by creating holes in the gut wall and triggering the kind of systemic inflammation that lays the groundwork for disease. And yet, many of the foods we are routinely told to feed our children--think milk, whole grain bread, peanut butter--have an incredibly high lectin content. The Plant Paradox Family Cookbook includes more than 80 recipes that make cooking for a family a breeze. And since pressure cooking is the best and easiest way to reduce lectin content in foods like grains and beans, the majority of the quick and easy recipes are Instant-Pot friendly. From weeknight dinners to make-ahead breakfasts to snacks and even lunchbox-ready meals, The Plant Paradox Family Cookbook will help the whole family experience the incredible benefits of the Plant Paradox program. ...Show more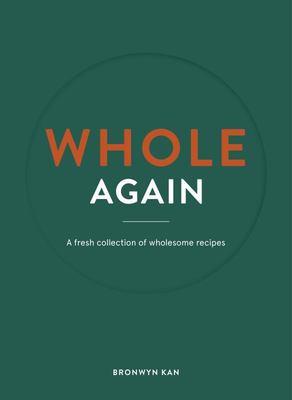 $45.00
NZD
Category: Cooking Chef
Whole Again is a fresh collection of recipes shared by notable entrepreneurs from across New Zealand who are passionate about educating, inspiring and engaging a conversation about good health and eating well. The contributors draw from various sectors such as hospitality, product development and food n utrition, yet are gathered here together in this book to showcase their common interest in holistic health and conscious approach to business. ...Show more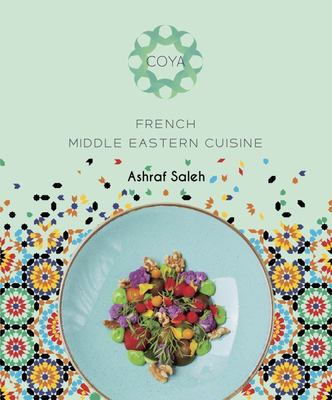 $40.00
NZD
Category: Cooking Chef
Chef Ashraf Saleh is a self-described gastronomic traveller. He has been inspired by the food of the world, combining his characteristic ingredients with the best market produce to develop his delicious signature dishes and recipes. In Coya, Ashraf Saleh shares his knowledge and passion using spic es and herbs from the Middle East combining them with the best ingredients from the West to produce inspiring recipes to tempt all gastronomic palates. This cookbook showcases many popular dishes from Coya, Ashraf 's first restaurant highlighting the diversity that is present when two cultures meet to create delicious food ...Show more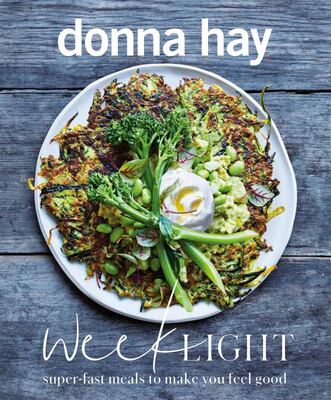 $50.00
NZD
Category: Cooking Chef | Reading Level: 5 Cooking
Australia's bestselling cookbook author and most trusted home cook, Donna Hay, returns with a beautiful new cookbook that you'll want to use every night of the week. 'There are endless arguments out there for bringing more vegetables to your table - your own wellbeing, your budget, our environment, the list goes on. Whatever your personal reason, there's one that I think is universal - FLAVOUR. Gone are the days where a sad salad or soft steamed carrots were our only options. These recipes use vegetables in a whole new way, adding so much life to your weekly routine. Who knew broccoli (in my mind the superfood of all vegetables) could make such a delicious pizza base, flat-bread or tart shell? Often for lunch, or even a snack, I'll bake my super-green falafels in the oven and my studio team love them. As for my boys? Their current weeknight request is my crunchy raw pad thai - so yum. Inside Week Light, you'll find all these ideas and so much more. It's essentially my week in food, in a book - super-quick, family-friendly, fuss-free meals made REAL. Vegetables are at the forefront of nearly every recipe, with a few meat options thrown in, and there are lots of my all-time classics re-worked to include more goodness. This book is about using food to refuel and re-energise, while nurturing ourselves with flavour. Happy cooking!' ...Show more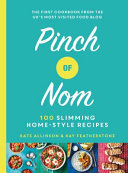 Pinch of Nom
by Catherine Allinson; Kate Allinson, Kay Featherstone
$45.00
NZD
Category: Cooking Chef
Get set for the first cookbook from the founders of the UK's most visited food blog. Sharing delicious home-style recipes with a hugely engaged online community, pinchofnom.com has helped millions of people to cook well and lose weight. The Pinch of Nom cookbook can help novice and experienced home-coo ks enjoy exciting, flavourful and satisfying meals - all of which are compatible with the principles of the UK's most popular diet programmes. There are 100 incredible recipes in the book, 33 of which are vegetarian. Each recipe has been tried and tested by twenty Pinch of Nom community members to ensure it is healthy, full of flavour and incredibly easy to make. Whether it's Cumberland Pie, Mediterranean Chicken Orzo, Mexican Chilli Beef or Chicken Balti, this food is so good you'll never guess the calorie count. The recipes are labelled with helpful icons to guide you towards the ones that suit you best - whether you're looking for something veggie, fancy a fakeaway, want to feed a family of four or have limited time to spare. Kate Allinson and Kay Featherstone owned a restaurant together in The Wirral, where Kate was head chef. Together they created the Pinch of Nom blog with the aim of teaching people how to cook. They began sharing healthy, slimming recipes and today Pinch of Nom is the UK's most visited food blog with an active and engaged online community of over 1.5 million followers. Showing that dieting should never be a barrier to good food, Pinch of Nom is the go-to home cookbook for mouthwatering meals that tick all the boxes. ...Show more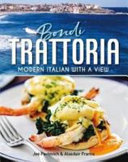 $50.00
NZD
Category: Cooking Chef
Bondi Trattoria has been serving locals and internationals for 30 years, right over the road fromAustralia's most famous beach. Nestled under a deco hotel turned retirement village, the restaurant is known as the 'Tratt', with a family friendly, relaxed vibe and views down the hill that are as iconic as the beach itself.Joe Pavlovich and Alasdair France, both New Zealanders, have extensive experience on both sides of the Tasman and internationally, creating and running quality food and beverage offerings.After many years working together this is their first venture as business owners and they wantedto create a traditional feeling, fuss free restaurant. So when the owners of 30 years were giving up the Tratt, they jumped at the chance to take an icon and make it their own.Diners and drinkers at Bondi Trattoria enjoy a menu that's modern Italian with a healthy dose of Mediterranean influence. There's is a passion for good ingredients, a dedication to the best of Australia. ...Show more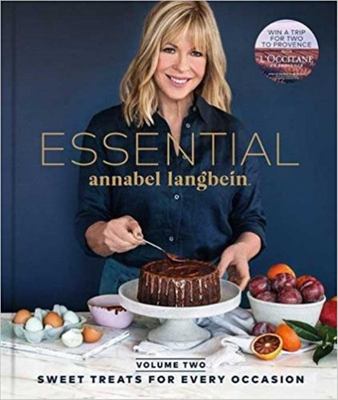 $65.00
NZD
Category: Cooking Chef | Series: Essential
In this superb new book, best-selling New Zealand cookbook author Annabel Langbein shares hundreds of her favourite and most popular recipes for all things sweet. Featuring everything from nostalgic baking classics to modern vegan desserts, plus tried-and-true tips for perfect results every time and 'sp ringboard' recipes that allow you to add your own creativity, it's the only book you'll ever need to bring a little sweetness to your life. The second volume in her beautiful ESSENTIAL duo, it is not just a recipe book - it's a lifetime of baking inspiration. "In this book I have sought to bring you the best of everything I know and love from the sweet kitchen," says Annabel. "I've cooked all my life, but I don't have time for fancy techniques, hard-to-find ingredients or long-winded procedures. On these pages you'll find classic recipes made simpler, indulgent recipes tweaked to be lighter and healthier, loads of exciting brand-new recipes, plus an encyclopaedia of tips and tricks that I've gathered over the years." With both metric and imperial measurements for use worldwide, ESSENTIAL Annabel Langbein - Sweet Treats for Every Occasion contains something for everyone, with recipes to suit all lifestyles, appetites and dietary needs, and separate indexes to help you identify the many gluten-free, dairy-free, vegetarian and vegan recipes. ...Show more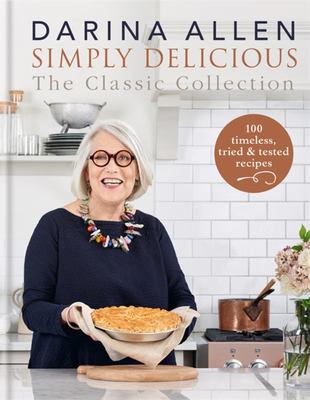 $44.99
NZD
Category: Cooking Chef
Nearly 30 years on from the original Simply Delicious book and TV series, Darina Allen brings together 100 of her timeless, tried and trusted recipes. Divided into: Soups & Starters - Winter Leek & Potato Soup, Smoked Trout with Cucumber Salad & Horseradish Sauce and Ballymaloe Chicken Liver Pate with Melba Toast Meat - Ballymaloe Irish Stew, Dingle Pie and Steak with Bearnaise Sauce & Chips Poultry - Farmhouse Chicken and Roast Duck with Apple Sauce & Cabbage Fish - Ballycotton Fish Pie, Three-minute Fish and Cod with Leeks & Buttered Crumbs Vegetarian - Macaroni Cheese, Mushroom Risotto and Potato, Carrot & Cauliflower Curry Salads - Roast Red Pepper, Lentil & Goat's Cheese Salad, A Warm Winter Salad with Duck Liver's & Hazelnut Oil Dressing and Red & Yellow Tomato Salad with Mint or Basil Puddings - Ballymaloe Vanilla Ice Cream, Country Rhubarb Cake, Caramel Mousse with Praline ...Show more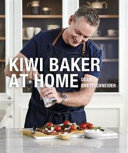 $49.99
NZD
Category: Cooking Chef | Reading Level: very good
Internationally recognised as one of the world¿s best bakers, New Zealander Dean Brettschneider defines his baking style as a globally inspired mix of tradition and innovation. In Kiwi Baker at Home, he shares an irresistible collection of his favourite recipes for you to bake at home. In this new book you¿ll find easy, casual recipes to cater for every baking occasion ¿ from weekend breakfasts and brunches, sourdough breads and pizzas, to morning teas, lunchbox treats and decadent desserts. Dean also provides expert, step-by-step advice on bread- and pastry-making techniques, all of which make this book an accessible and essential resource for every baker. Kiwi Baker at Home encompasses Dean¿s philosophy on baking: love what you do and do what you love, with no half measures. Happy baking! ...Show more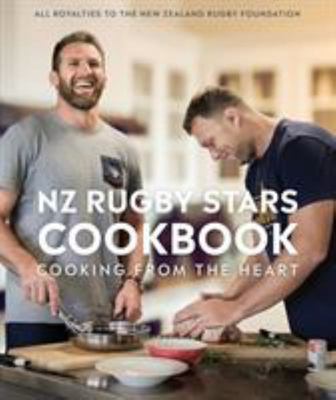 $40.00
NZD
Category: Cooking Chef
A celebration of our top rugby players and the food they love to share with family and friends.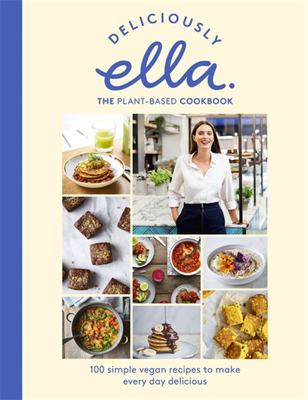 $34.99
NZD
Category: Cooking Chef
Immerse yourself in the hustle and bustle of Deliciously Ella's world as Ella continues to bring simple, wholesome food to the masses. Now with three thriving cafe-delis in London, Ella's latest book features their most popular dishes and shows just how fun and delicious natural foods can be. From laid- back lunches to simple weeknight suppers and grab-and-go snacks, these are the recipes that Ella's thousands of customers have been asking for since the first deli launched in 2015, in one beautiful illustrated book. In addition to over 100 recipes, for the first time we are treated to a personal insight into Ella's journey - how she grew her blog, which she began writing to help get herself well while suffering from illness, into a wellbeing brand - and all that she has learnt along the way, as well as what drives the Deliciously Ella philosophy and her team's passion for creating delicious healthy food. With diary excerpts that document the incredible journey that Deliciously Ella has taken and over 100 tried-and-tested irresistible recipes for every day, using simple, nourishing ingredients, this stunning book will be a must-have for fans and food-lovers alike. ...Show more