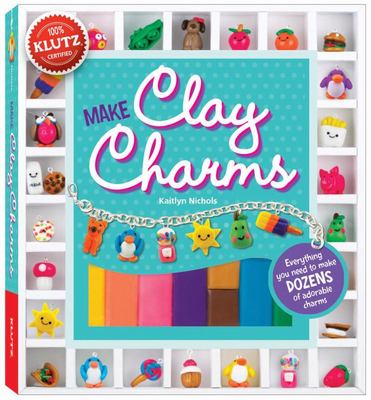 $29.99
NZD
Category: Childrens Activity | Series: Klutz | Reading Level: From 8 To 12
Create your own adorable adornments. A Canadian Toy Testing Council Children's Choice Award winner! Clay charms are all over the stores these days. Girls love their style, their mini-cuteness, and - best of all - the way you can mix-and-match them to express your personality. But charms can be pricey. Wouldn't it be better, we thought, to give girls a chance to create their own charms? Make Clay Charms features simple step-by-steps for more than 30 different designs - cute fruit, adorable animals, mini sweets, monsters - all picked with the help of our style experts (tween girls). Form your custom charms with the nine bright colors of clay, then bake them to permanence in an ordinary oven. Add shine with our specially formulated glaze and then attach your creations to the included bracelet. Any charms you're not using today can hang on the custom display rack, ready to be swapped in later. As long-time Klutz fans may remember, we already wrote the book on clay - two of them, in fact. The Incredible Clay Book and Create Anything With Clay sold a combined total of more than 1.5 million copies. That's a great track record, but we're confident this book will do even better. After all, third time's the charm. ...Show more
$29.99
NZD
Category: Childrens Activity | Series: Klutz
  Build a spy vault to hide your most prized possessions from meddlers and enemy agents with the ULTIMATE SPY VAULT & CODE KIT. Customise the combination for ultimate security, then build your own door or pressure plate alarm to scare off any intruder! You'll also learn all about the science of maki ng and breaking codes, secret messages, finger-printing and how to construct your own diversion safe to protect your room from prying eyes! The kit includes: a security vault a key a battery box a buzzer a clothes peg cord 32-page book with coding activities, DIY security measures and more. ...Show more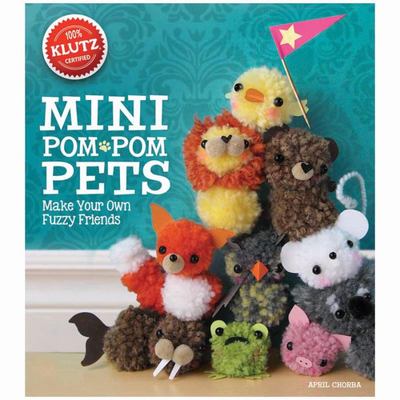 $24.99
NZD
Category: Childrens Activity | Series: Klutz | Reading Level: From 8 To 12
Following on from the success of Pom-Pom Puppies (9780545561648), children can make their own fuzzy friends with Mini Pom-Pom Pets! Children can use a fork to make up to 20 perfect petite pets with pom-poms, including a fox, a chick, a kitten and an owl, and adorn them with eyes, ears, noses and tails! Comes with everything you need, including instructions, pre-made mini and super-mini pom-poms and yarn in eight colours! ...Show more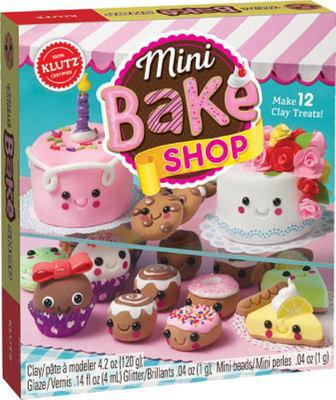 $26.99
NZD
Category: Childrens Activity | Series: Klutz
Create and decorate your own mini cakes, cookies, and pies with easy-peasy, no BAKE, air-dry clay. This kit includes all of the ingredients and instructions for rolling out clay just like fondant. Make faux flowers, stack on the sprinkles, add expressive faces and more! Display your clay creations on a mini cake stand or in a bakery box to highlight your baking talents! It's a bake shop of cute clay confectionary. Includes: eight colours of air-dry clay, custom clay 3-1 tool that rolls, makes faces on one side and cuts on the other end, cake box and cake stand, chunky glitter, tiny beads, pearls, plastic bead eyes, sequin cheeks, glaze, paper punch-outs, trims and decorations. ...Show more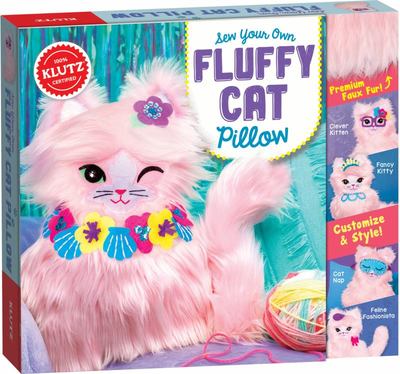 $29.99
NZD
Category: Childrens Activity | Series: Klutz
Everyone loves cats. Everyone loves pillows. You can make your own super-soft cat-shaped pillow with this cool kit. Personalise with different expressions and lots of fun accessories.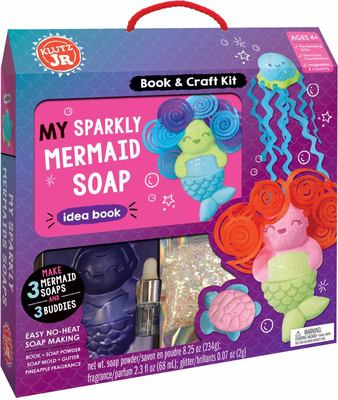 $24.99
NZD
Category: Childrens Activity | Series: Klutz
Swim with mermaids, in your own bathtub! Squish the special no-heat soap powder with water, glitter, and pineapple scent to make six soaps - three adorable mermaids and three sea turtles or jellyfish. Choose from three colors of soap, 5 colors of hair, and 2 colors of jellyfish tentacles for tons of opp ortunity to customize your creations. Just mix-up your liquid soap, press the soap and water-proof fabric pieces into the mold, and pop them in the freezer for one hour to set. When you swish them underwater, the jellyfish will dance, and the mermaids' hair will flow. Sea the magic for yourself! Comes with: Pink, Blue and Green Soap Flakes, Soap Mold, 5 colors of non-woven fabric, Glitter, Pineapple scent ...Show more
$20.00
NZD
Category: Childrens Activity
This Fancy Nancy Phonics Reading Program boxed set is an excellent choice to share at home or in the preschool or kindergarten classroom. It's a fun way to learn to read and as a supplement for activity books for children ages 4 to 6. Enter into the world of reading with Fancy Nancy!
$16.99
NZD
Category: Childrens Activity | Series: Klutz
Make adorable charm bracelets for you and your BFF with this fresh (and mini) take on our best-selling Make Clay Charms. This kit comes with enough materials to make 10 charms and step-by-step instructions for 8 designs that have something for everyone!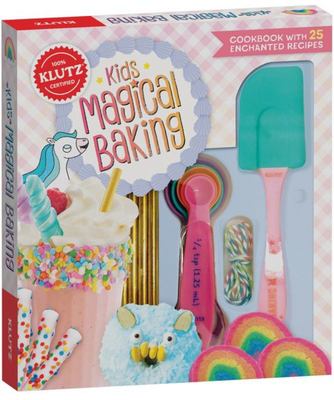 $29.99
NZD
Category: Childrens Activity | Series: Klutz
Simply add a sprinkle of fairy dust and a dollop of imagination! This baking kit includes recipes, tool, and decorations to inspire kid chefs to make magic in the kitchen. Each recipe is designed for kids to make with a grown-up assistant's help, and follows a magical theme. There are mermaid-themes pi es, yeti donuts, an enchanted castle cake, magic pretzel wands, fairy-sized cheesecakes, and so much more. Comes with: Meauring spoons, spatula, 3 pastry bags, 3 piping tips, 4 paper straws, 10 toothpicks, 3 colors of baker's twine, sticker sheet, punch-out sheet. ...Show more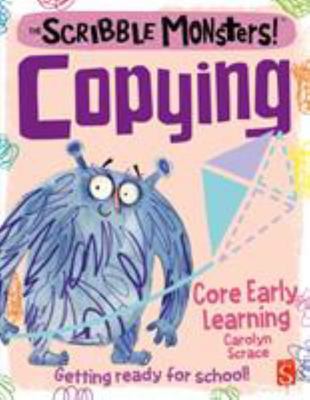 $23.00
NZD
Category: Childrens Activity | Series: The\Scribble Monsters Ser.
Meet the Scribble Monsters - Inky, Blot, HB, Pablo and His Nibs. These playful and inquisitive characters will guide the user through the fun pre-school activities, encouraging them to draw on, colour in, paint and decorate the books. The fun activities in each title will aid in the development of a ran ge of vital skills from manual dexterity and hand-eye coordination to creativity, imagination, confidence and self-esteem. At the same time our young readers will be exploring early language skills, numeracy and the understanding of concepts such as colour, shape, size and pattern.In Copying, identifying shapes, re-creating pictures on a grid, spotting and matching will all help develop observation skills and spatial awareness. ...Show more
$7.99
NZD
Category: Childrens Activity | Series: Macca
Macca and all his friends are here to have some sticker fun! Full of colourful stickers and activities, this book will entertain for hours.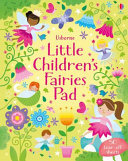 $16.99
NZD
Category: Childrens Activity | Series: Little Children's Pad
This entertaining pad is packed with nearly 200 fairy-themed activities, including puzzles, drawing, dot-to-dots, spot the differences, wordsearches and simple logic games. Its format makes it ideal for journeys, school holidays and days out or an excellent way to keep children happy on a rainy day. A l ovely gift and no cutting or sticking required - all you need is a pen or pencil. Pad can be split up between a group of children at parties, play dates, school break times, sleepovers, or on holidays. Answers on separate sheets at the back of the pad. Perfect year-round title for toy shops and gift shops as well as bookshops. ...Show more