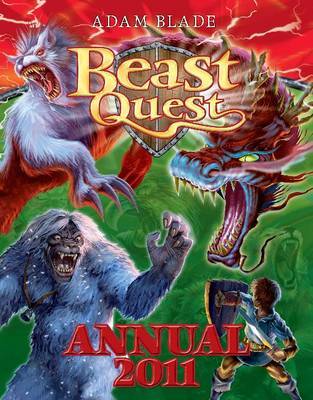 $25.00
NZD
Category: Childrens Activity | Series: Beast Quest | Reading Level: 8-11
This annual is a must for every Beast Quest fan! It's packed with games, activities, Beast profiles, stories, puzzles and much more. It features all the favourite characters from the series, plus exclusive facts and info!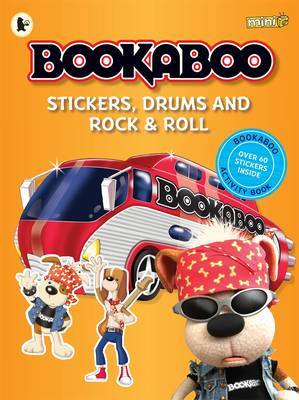 $9.99
NZD
Category: Childrens Activity
Bookaboo is the BAFTA-award winning rock puppy who loves to share a story. Use the four pages of stickers to decorate Bookaboo's tour bus, solve puzzles, and grab a slice of the rock and roll life. With his bandmates Growler and Paws there is so much fun to have, sharing stories and getting ready to roc k. ...Show more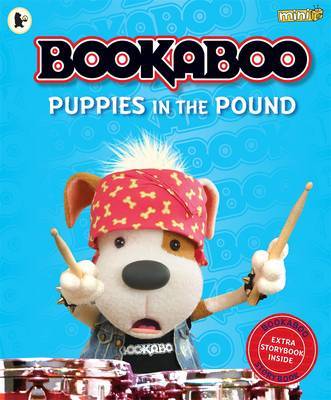 $11.99
NZD
Category: Childrens Activity | Series: Bookaboo:2
A hilarious story starring BAFTA-award winning Bookaboo, the world-famous rock and roll drummer puppy. What could possibly go wrong when Bookaboo and the band pay a visit to the dog pound where they all met? Without his story a day, Bookaboo just can't play - so with this two-in-one storybook you can sh are the specially-created mini storybook inside with Bookaboo and ensure the show goes on. ...Show more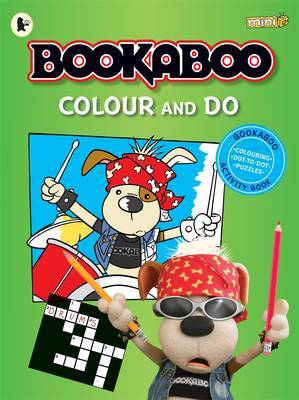 $9.99
NZD
Category: Childrens Activity
Bookaboo is the BAFTA-award winning rock puppy who loves a story. Bring some colour to the antics of Bookaboo and his bandmates Growler and Paws as they share stories and get ready to rock. With crosswords, mazes, wordsearches, puzzles and pictures colour in, there are hours of fun to be had inside Book aboo's colouring book. ...Show more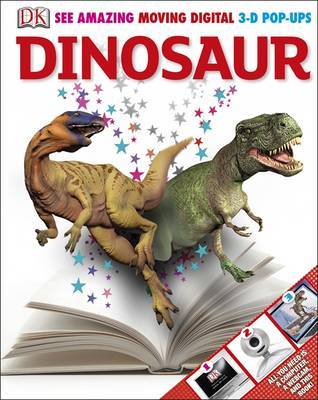 $37.00
NZD
Category: Childrens Activity | Series: 3-D Pops
This title helps to discover the world of dinosaurs with incredible augmented reality animations. Awe-inspiring dinosaurs literally pop-up from the pages of "Dinosaur: 3-D Pops". Watch as baby dinosaurs are born, investigate the landscapes they lived in and where they roamed with these 3-D digital anima tions. It's so simple - just hold up the page to a web-cam to activate the animation and see the dinosaurs from the page pop-up on screen. Augmented reality boxes indicate where you can find the next animation. This book is packed with detailed facts, stats and figures about the incredible dinosaur species. Sift through the evidence used by scientists to build up a picture of the creatures then watch as they leap on screen. You won't believe your eyes! ...Show more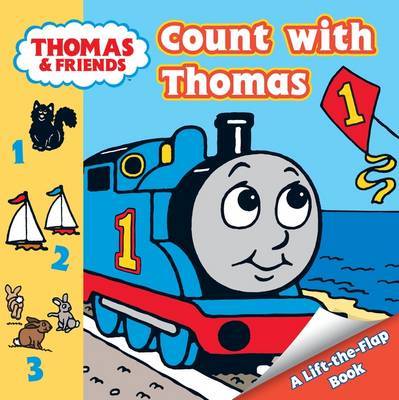 $13.00
NZD
Category: Childrens Activity | Series: Thomas & Friends
The engines are finding so many fun things to count around Sodor. This title lets you to lift the flaps to count along with them.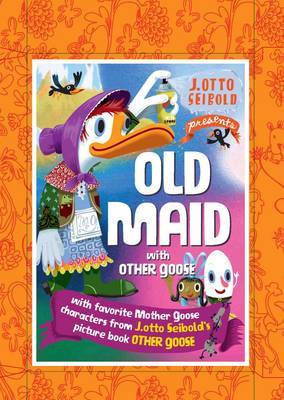 $17.99
NZD
Category: Childrens Activity
It's the classic game of Old Maid featuring all the favorite Mother Goose characters from J.otto Seibold's Other Goose. Humpty Dumpty, Jack Be Nimble, Little Bo Peep, Miss Muffet, and Little Boy Blue all appear on 41 eye-popping illustrated cards. Parents and children will adore this card game based on an old and new classic! ...Show more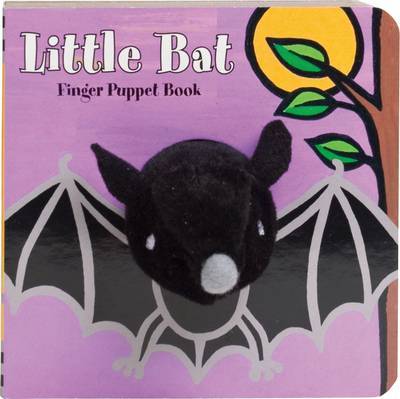 $15.00
NZD
Category: Childrens Activity
Little Bat swoops and spins through the night sky, gathering treats before returning home again in this adorable addition to the Finger Puppet library. Full color.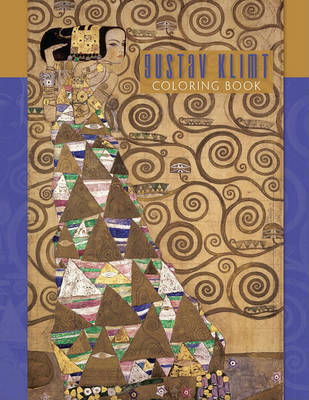 $13.00
NZD
Category: Childrens Activity
Colouring pages are blank on the back so they can be cut out and displayed. During his lifetime, Gustav Klimt (1862–1918) was said to have created the most beautiful painting in the world. Not all critics agreed with that opinion, but one thing is certain: Gustav Klimt displayed great flair for original ity in the numerous sketches and paintings he created. Whether his subjects were buildings, chickens, or people, Klimt made each image unique and striking— often by including colourful patterns and dazzling details. You will find twenty-two of Gustav Klimt's artworks in this coluoring book. They are shown as small pictures on the inside front and back covers. When you colour in the line drawings, you could copy the originals, or you might prefer to create your own colour combinations. We've left the last page of this colouring book blank so that you can draw and colour a picture of your own. Will it be a portrait, a landscape, a picture of your house and family, or something wholly from your imagination? Each illustration is reproduced in a small, colour version of the original artwork and as a full-page black line drawing. ...Show more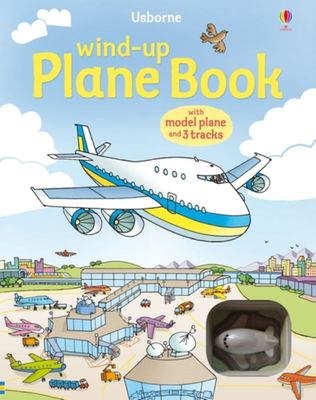 $35.00
NZD
$40.99
(14% off)
Category: Childrens Activity | Series: Wind-up Books
This board book is perfect for sharing with small children who love the excitement of aeroplanes and airports. It follows the story of a young boy on his first flight in a plane from take off to landing.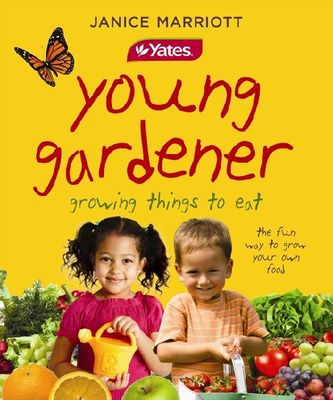 $25.00
NZD
Category: Childrens Activity | Series: Yates Young Gardener | Reading Level: 8-11yrs
What do I need to make a garden? What plants can I eat from my garden? Is spaghetti squash a plate of flat pasta? If you want to know more about growing your own juicy tomatoes, crunchy carrots and tasty strawberries, then this is the book for you. Find out what tools you need and how to make seeds grow into fruit, flowers or vegetables. Learn how to grow a pumpkin with your name on it, how you can make a living tepee and how to grow a cucumber inside a bottle. Discover who your garden friends are and find out who's just waiting to munch on your juicy new plants. Check out the: Jokes; Games and puzzles; Experiments. And that's not all - there are some amazing plant facts to learn and lots of fun things to do and make. Yates has been inspiring gardeners, young and old, since 1883. ...Show more

$14.99
NZD
Category: Childrens Activity | Series: Simple First Activities
This interactive wipe-clean book is a great introduction to phonics and how to say different sounds. The book comes with 26 flash cards, and a special wipe-clean pen. Ages 3+.