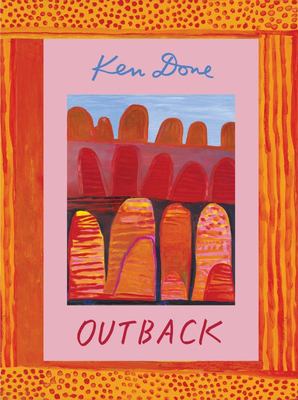 $30.00
NZD
Category: Art Artists | Series: Ken Done's Painting Australia Ser.
Rich reds, fuchsias, oranges, umbers, blacks, pinks and cadmium yellows abound in this ode to the Australian Outback. A delightful, compact package, Ken Done¿s Outback is one of four books in a collectable set exploring his most iconic landscapes.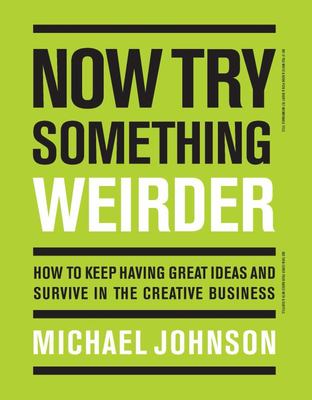 $35.00
NZD
Category: Art
With 233 (to be exact) hints, tips, and pieces of advice, Now Try Something Weirder shows those in the creative industry how to have great ideas (every day). Internationally award-winning graphic designer Michael Johnson draws on more than 30 years' experience (his CV clocks up eight creative posts, th ree dismissals, and the launch of his own business) to share his ultimate secrets to enviable success ... who said you should keep your secrets closely guarded? Looking to improve the way you work with clients, understand and question design briefs, deliver knockout presentations--and generally gain covetable creative confidence? Sometimes the solution is staring you in the face. ...Show more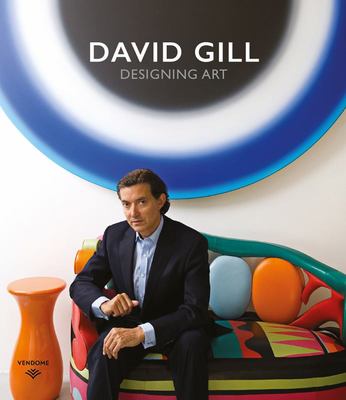 David Gill: Designing Art
by Meredith Etherington-Smith; Ricardo Labougle (Photographer); David Gill
$89.95
NZD
Category: Art
David Gill reveals the famed gallerist's opinions of and influence on the world of art and design. He presents the works of artists, sculptors, and designers he admires, champions, and nurtures, among them Donald Judd, Mattia Bonetti, Zaha Hadid, Grayson Perry, Barnaby Barford, Fredrikson Stallard, Jorg e Pardo, and the Campana brothers. Structured chronologically and divided by location, the book includes never-before-seen photographs of Gill's galleries, his award-winning exhibitions, and his own homes: a converted handbag factory south of the River Thames; the 18th-century Albany apartments in London's Mayfair; and a restored palazzo in Malta's Valetta. Seen throughout are the designs of the many world-famous artists he has represented over his 25 years at the forefront of the contemporary art and design world. The book also features a selection of his curated interiors and never-before-published glimpses of the private collections and homes of the numerous internationally renowned collectors with whom Gill regularly collaborates. ...Show more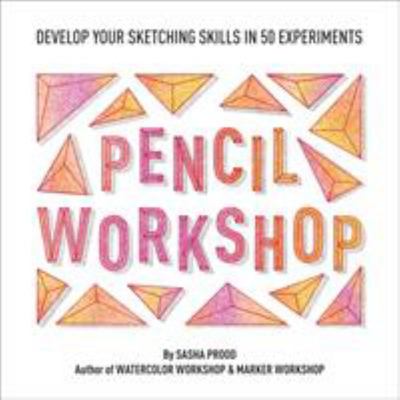 $40.00
NZD
Category: Art Techniques
Explore the creative possibilities of the artist's most accessible tool--the pencil Never has the humble pencil--the most readily available and affordable of art supplies--produced such exciting and sophisticated effects. In Pencil Workshop, author and artist Sasha Prood brings a sense of experimentati on and fun to sketching with graphite, colored, and watercolor pencils. Through 50 different experiments, you'll learn traditional techniques like hatching, contouring, and stippling; develop your skills by creating compositions; and try out the unique effects that you can achieve with blenders and water-soluble pencils. This unique instruction book is structured so that you have space to do pencil test swatches and draw directly on the pages next to the author's examples. Pencil Workshop provides everything you need to explore the limitless creative potential of this versatile medium Special Features Full-color illustrations throughout Paperback with lay-flat binding Check out the other books in this series: Watercolor Workshop, and Marker Workshop. ...Show more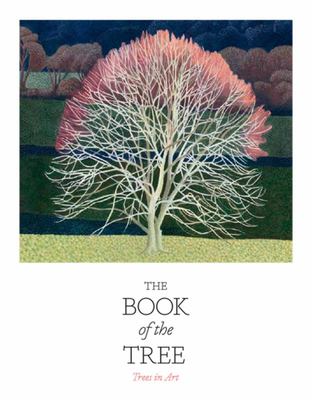 $35.00
NZD
Category: Art Techniques
From stately old oaks to beautiful forests and woods, The Book of the Tree is a collection of depictions of trees by artists, photographers and illustrators. Interspersed throughout the illustrations are short texts about the artists and their interest in particular trees, from Egon Shiele's delicate wa tercolors of chestnut trees, to Rousseau's exotic forests and Hockney's tree-lined groves. A wonderful collection for both art-lovers and lovers of the great outdoors. ...Show more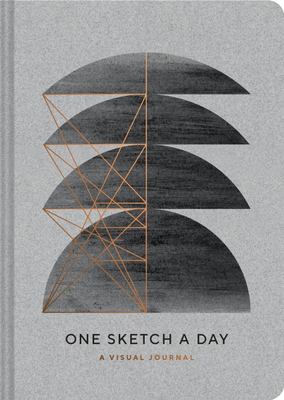 $37.99
NZD
Category: Art Techniques | Series: Sketch a Day Ser.
This handy portable sketchbook has space to draw daily for one year. With a striking cover design, shimmering foil accents, and both gridded and blank pages for your various sketching styles, it's the perfect way to build a creative habit and document a year's worth of artistic journeys.A CREATIVE WAY T O DOCUMENT A YEAR: Practice your sketching skills, establish a daily drawing practice, or simply create a visual record of your year. Keep this journal with you to capture impressions that might otherwise pass you by. You'll create a lasting record of your work and imagination, and see the evolution of your skills.A GREAT GIFT FOR ARTISTS OR DESIGNERS: Creative types and visual journalers will love this handsome package that's perfectly sized to take on the go.INCLUDES: Hardcover journal with foil-stamped cover, 5 x 7 1/8 inches, rounded corners, 192 pages (both blank and gridded), ribbon marker ...Show more
$27.99
NZD
Category: Art History
In 2017 the Salvator Mundi was sold at auction for $450m. But is it a real da Vinci? In a thrilling narrative built on formidable research, Ben Lewis tracks the extraordinary journey of a masterpiece lost and found, lied and fought over across the centuries. In 2017, Leonardo da Vinci's small oil paint ing, the Salvator Mundi was sold at auction for $450m. In the words of its discoverer, the image of Christ as saviour of the world is 'the rarest thing on the planet by the greatest human being who ever lived'. Its dazzling price also makes it the world's most expensive painting. For two centuries art dealers had searched in vain for the Holy Grail of art history: a portrait of Christ as the Salvator Mundi by Leonardo da Vinci. Many similar paintings of greatly varying quality had been executed by Leonardo's assistants in the first half of the sixteenth century. But where was the original by the master himself? In November 2017, Christie's auction house announced they had it. But did they? The Last Leonardo tells a thrilling tale of a spellbinding icon invested with the power to make or break the reputations of scholars, billionaires, kings and sheikhs. Lewis takes us to Leonardo's studio in Renaissance Italy; to the court of Charles I and the English Civil War; to Holland, Moscow and Louisiana; to the galleries, salerooms and restorer's workshop as the painting slowly, painstakingly, emerged from obscurity. The vicissitudes of the highly secretive art market are charted across five centuries. It is a twisting tale of geniuses and oligarchs, double-crossings and disappearances, where we're never quite certain what to believe. Above all, it is an adventure story about the search for lost treasure, and a quest for the truth. ...Show more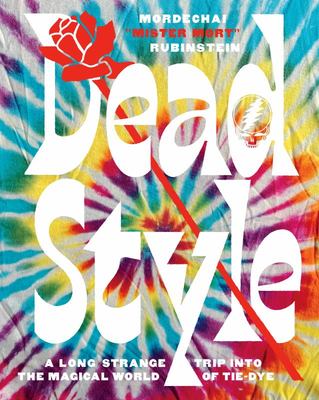 $40.00
NZD
Category: Art Techniques
An in-depth look at the influence of the Grateful Dead and hippie culture on contemporary fashion and street style by GQ's style-in-the-wild correspondent and fashion expert Since the formation of Dead & Company, a new breed of Deadhead has emerged: someone who appreciates stylish streetwear as much as tie-dye. Dead Style is a book that shows the influence of the Grateful Dead and hippie culture on the current world of fashion. Tie-dyed pieces from designer labels like Louis Vuitton, Off-White, Saint Laurent, Balenciaga, Missoni, and Burberry have dominated runway looks. Vintage Grateful Dead shirts are fetching hundreds of dollars online (on fashion auction sites and via Instagram sellers alike) and in stores. This book, visually driven and heavily captioned, is a look book for current Deadhead culture. Dead Style is a surprising, provocative, engaging, and fun work, a Grateful Dead book for a new generation. ...Show more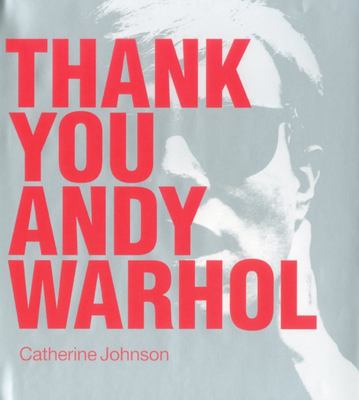 $79.00
NZD
$79.99
(1% off)
Category: Art Artists
The 'Thank You Andy Warhol' project began one morning in January, 2011, when author Catherine Johnson realised she was in the middle of the economic depression that was crippling her creative community and felt herself 'frozen.' She wondered, 'What would Andy do?' and realised he would adapt the way he had time and again during his lifetime. His work and ethos had always inspired her and she was sure it had had the same effect on others, and decided to pose the question of what influence his life and work had had to more than 80 of his friends, friends of friends, and those who had been touched by his life and work. Just some of the luminaries interviewed here include, Frances Grill, Ivan Karp, Billy Name, Brigid Berlin, Danny Fields, Ken Heyman, Bibbe Hansen, George Lois, Gretchen Berg, Vincent Freemont, Bob Colacello, Sylvia Miles, Christopher Makos, Liza Minnelli, Patrick McDonald, Kenny Scharf, Vik Muniz, Simon Doonan, Ryan McGinness, Eric Shiner, and Jamie Warhola. What started as a single inquiry has resulted in the only truly personal biography of one of the greatest artists of our time. ...Show more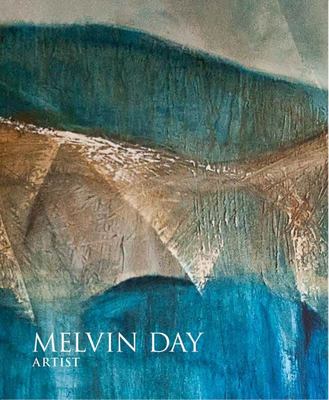 $70.00
NZD
Category: Art Artists | Reading Level: near fine
There were many Melvin Days, but the term Artist encompasses all of them. During a career spanning seven decades, he produced some of the most intellectually astute, yet often visceral, paintings in New Zealand art history. Born in Hamilton in 1923, Day was a radical but also a great believer in traditi on. In recent years, his early Cubist-inclined paintings have reinstated him as a key figure in mid-20th century New Zealand art. In London during the 1960s, he was a vital and talented figure in an expatriate scene. By later that decade he had become the most highly-qualified art historian in New Zealand and had returned home to spend a turbulent, but creatively rich, decade as director of the National Art Gallery. ...Show more
$27.99
NZD
$29.99
(6% off)
Category: Art Techniques
You don't need to be a genius, you just need to be yourself. That's the message from Austin Kleon, a young writer and artist who knows that creativity is everywhere, creativity is for everyone. A manifesto for the digital age, Steal Like an Artist is a guide whose positive message, graphic look and illu strations, exercises, and examples will put readers directly in touch with their artistic side. When Mr. Kleon was asked to address college students in upstate New York, he shaped his speech around the ten things he wished someone had told him when he was starting out. The talk went viral, and its author dug deeper into his own ideas to create Steal Like an Artist, the book. The result is inspiring, hip, original, practical, and entertaining. And filled with new truths about creativity: Nothing is original, so embrace influence, collect ideas, and remix and re-imagine to discover your own path. Follow your interests wherever they take you. Stay smart, stay out of debt, and risk being boring--the creative you will need to make room to be wild and daring in your imagination. ...Show more